The new Webster's Pages Celebrate early Summer release landed on
our Sunny Shores here yesterday .
Did I have to rush to get it ?
Not really .
However I knew I could use it immediately on at least 2 altered projects ,
and also importantly -I could bring back the latest & greatest at a better than usual discount ! ;)
Where papers are concerned these days , the operative word for me
is being able to use them IMMEDIATELY . lol .
Otherwise they just need to be passed on .
Now, embellishments are a different story and yes ! very hoardable !
So I have cut into my collection pack & finished one altered acrylic project.
Need better light to take pics of another day .
I'm just using up some scraps from that project on this layout.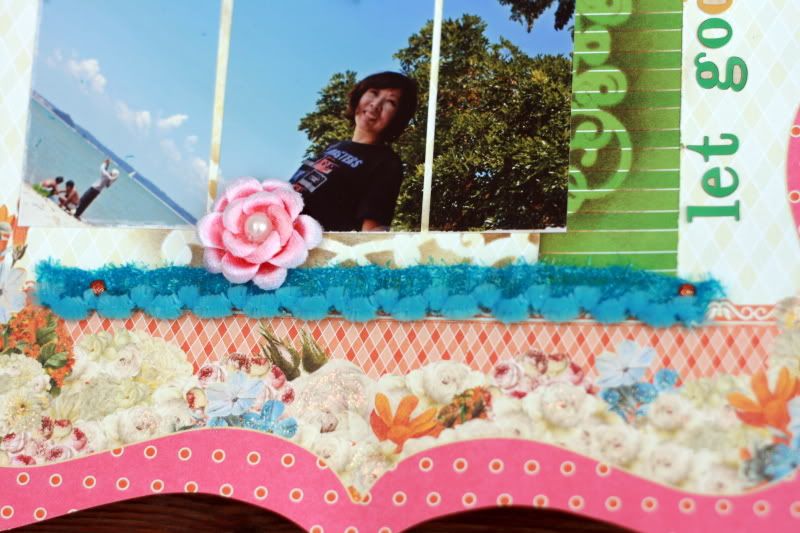 Much as it was my best intentions to load up this page
with as much product as I could , simple in the end was what I finished with .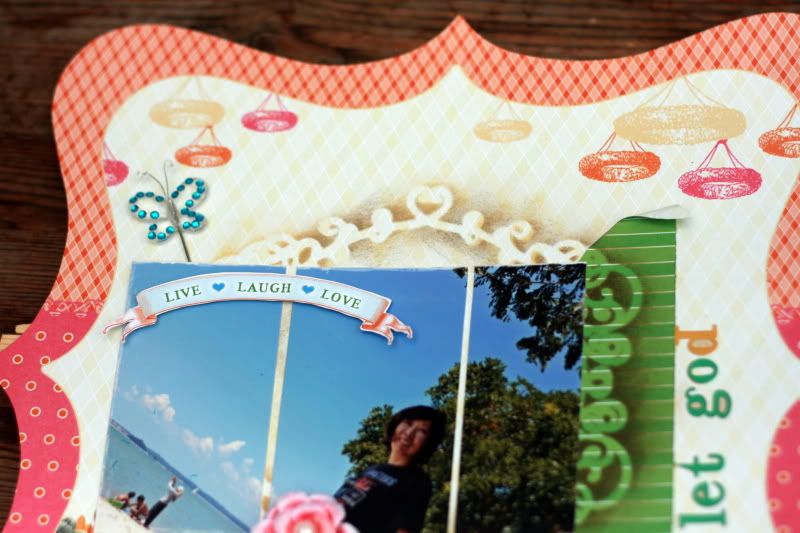 I'm just notoriously not clever at covering up pretty WP backgrounds .
I did resort to inking in a Prima mask on the background
in 3 different distress inks .
& Couldn't resist bringing back the coordinating trim pack for this line .
Lovee the colors .