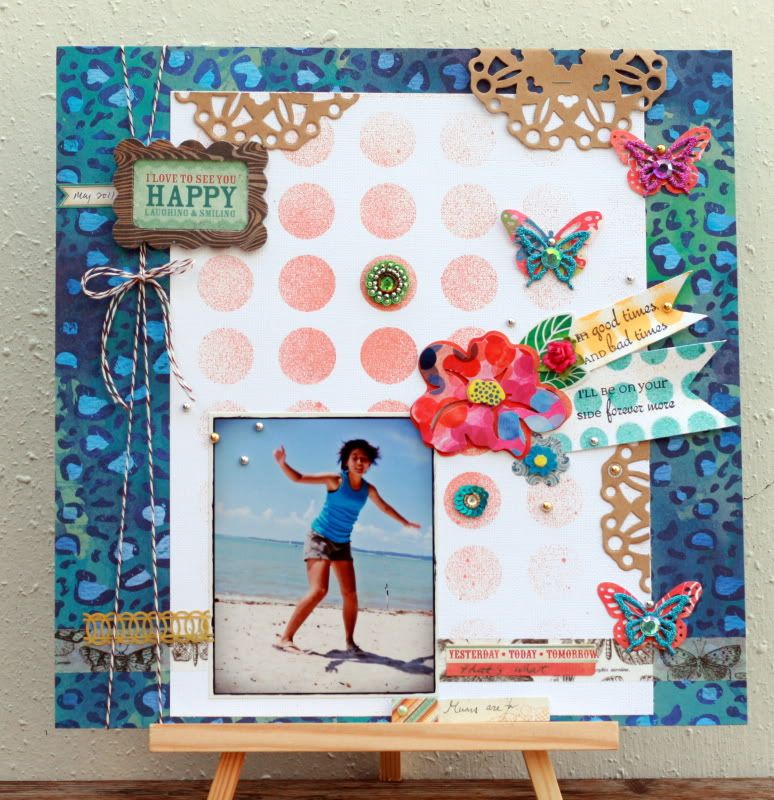 create a layout of any size using at least one circle, ODBD stamps, and your favorite color or a color in your photo(s).


Scrapping , crafting certainly has been helping my left ankle heal
( faster too I dare say ! Lol ! )
I thought I could do this layout at my Sat crop with Ms Piradee .
I wanted to try out the big circle Crafters' Workshop template which she has .
Fortunately, Piradee already had an extra cardstock misted up using the template .
At first, I thought I could use it with WP's Celebrate papers but after pushing paper around , I declared it was not to be . True enough , this layout can together quite easily with the BG Lauderdale pps the next day . ;)
I spent the rest of my crop time happily making cards
with my new Cottage Cutz dies ,
trying them out on the Big Shot machine and discovering new stamp brands to love.
Happy cropping times indeed !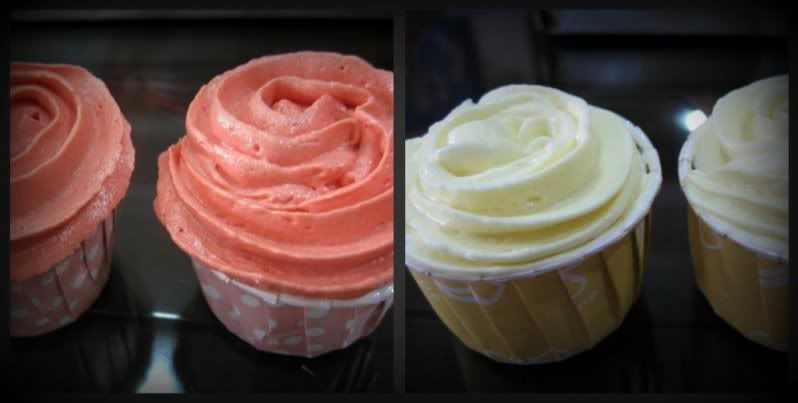 & oh ! I brought along some homemade
( not made by me but a dear church friend )
Buttermilk Chocolate Cupcakes with vanilla buttercream
/ rashberry jam buttercream frosting.
Just perfect timing everything was ! ;)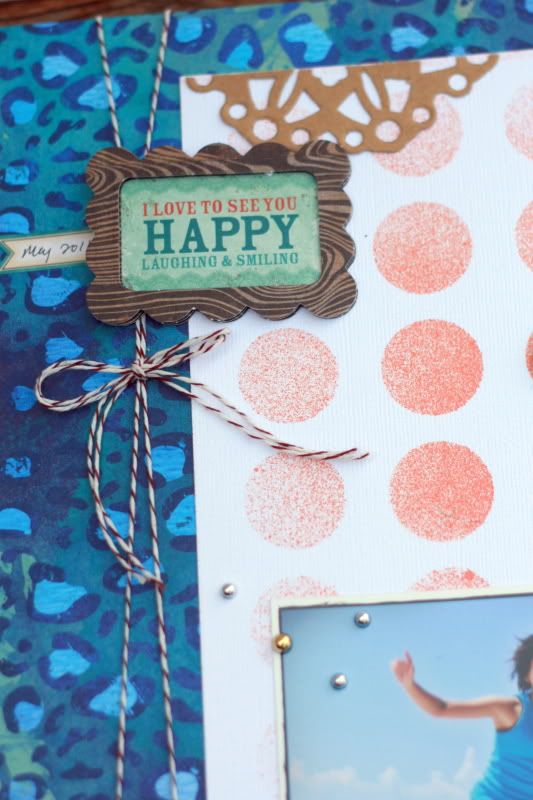 Gotta love that orange Studio Calico mist , huh ? Just yummy !
I could get converted to using SC's Mister Huey's after this , now I understand .
I used this Friends ODBD stamp for the journalling on misted cardstock ,
with the small circles CW template .
( Alas , I was happily enabled after a quick visit to the LSS after the crop !
We were within walking distance . Too easy . ;) )
I'm sure I would be doing this more often - stamped journalling on paper ribbon strips .
Really liked how it turned out .
I masked off parts of the stamp that I didn't want to be stamped out using magic tape - a good way to divide up a bigger stamp I have now discovered .
Lots of different circular elements I tried out on this layout too while I was well inspired by circles - silver & gold bling , MR Kraft Doily cut up , Prima Rajah centers .
Love the happy colors & prints of the BG Lauderdale for sure .
In fact , now I know what other paper line I should go for post CHA Summer -
Echo Park Paper's Happy Days -
My kidlets do not love the vintage "old" vibe at all - even if they are pretty.
So it's young , bright , bold & vibrant stuff for now .
I can't finish up all my older or newer vintage , shabby chic lines
so I will happily continue to use those .