This month's My Little Shoebox assignment to use the Sew Cute line
was just sew much fun !
My first time here trying out a tri shutter card - it's so much easier than it looks-
and I can say that since I'm so happily using my Martha Stewart scoring board to score
up the necessary folds.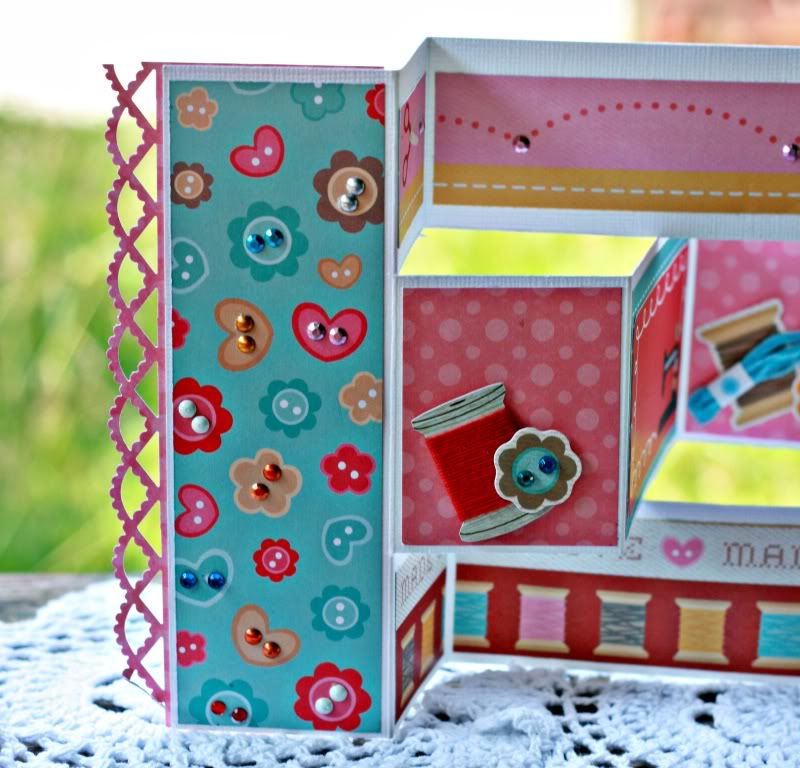 I put the Imaginisce i-rock rhinestones and glam rocks to good use here -
using up as much as I could . ;)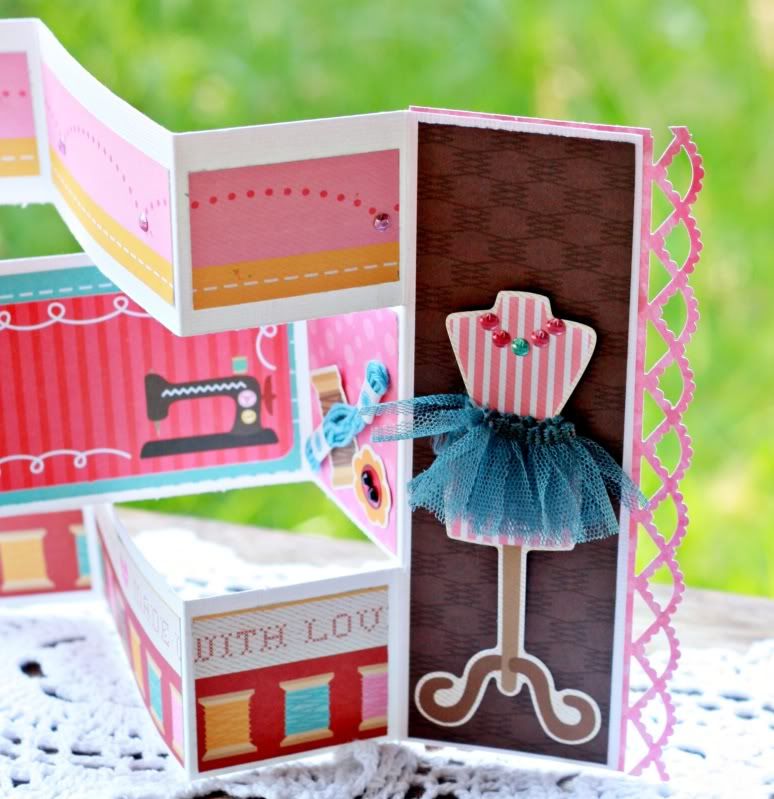 And my first go at altering a dressform too .
The blue Webster's Pages tulle trim was just perfect to easily create a cute skirt here.
And the necklace was created using the Imaginisce metallic glam rocks.