What a fun sketch the latest Scrappiest sketch challenge is !
Seems like a great starting point to scrap outdoorsy type pics too.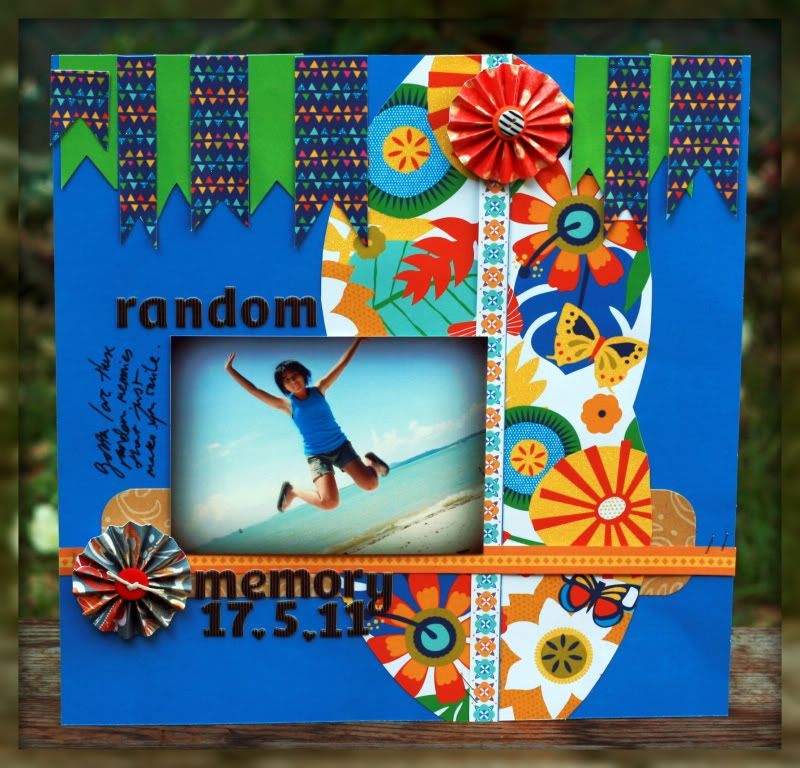 So I had my go at it using up some new AC Margarita which I got knowing that I have some new bright beachy pics which might go well with them.
I didn't keep to 100% of the sketch as can be easily seen .
I thought I 'd have a go with a ribbon strip type banner for a change with some glittered paper.
The green strips are actually the B side of the glittered paper.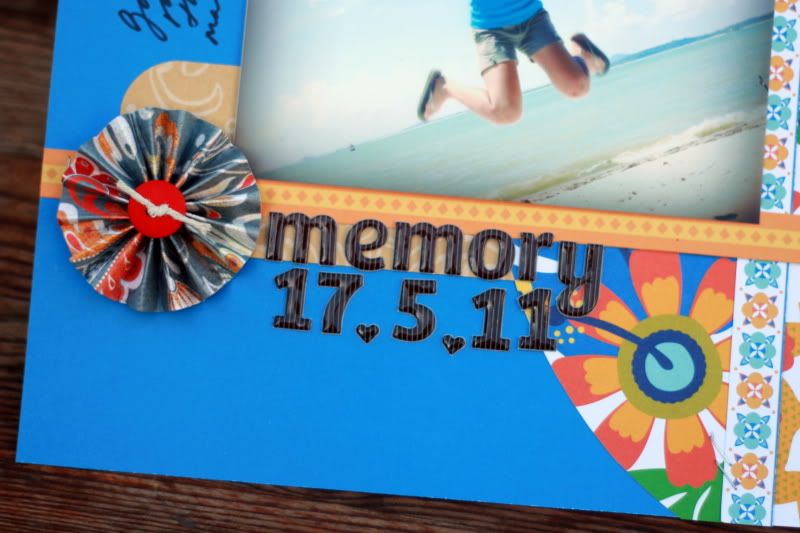 Features Concertina flowers by Chelley Bean Designs .
There's a bit of AC Kraft Hello Sunshine too mixed in .
Love the bold , fresh summery color palette & patterns here in these AC Margarita pps.