The sun was up really strong here this morning
and I thought I'd share a sun kissed layout for a change.
Using AC Margarita and Hello Sunshine pps as the base of the design here.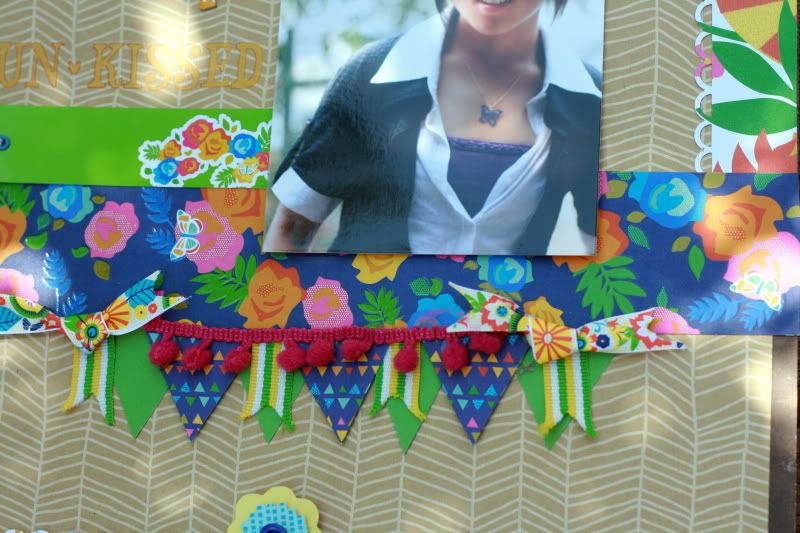 Most of the embellishments are from the Margarita line.
oh so fabulous tropical colors & patterns !
And there's no stopping the banner trend this year , huh ?
Doing a take here with trims and hand cut triangle pennants .
The layout design is definitely out of the box for me -
Let me know what you think of it ! haha !