Lots of fun , new things to show on my blog this Nov
( i did hint ! )
I'm one of the challenge guest designers

for November over at KCK's blog .
Check out all the details here .
And all the different inspiration projects using GCD Studios lines.
Working with some of the GCD Studio's Homespun Chic line,
here's the inspiration project I came up with !
I
shared some details on creating this layout
over at KCK's blog - you can check it out here .
Let me just share a tip or two here,
that I discovered in the creative process .
My glimmer misted background uses the
Parisian Anthology paper called

Architectural Arch.
After the background was dry from misting,
I used a wet wipe to go over the resist ink
- making sure that it shows up better
When I wasn't satisfied enough with that ,
I simply went over the resist ink with
Chandelier Glimmer Glam (colorless but with lots of lovely glitter)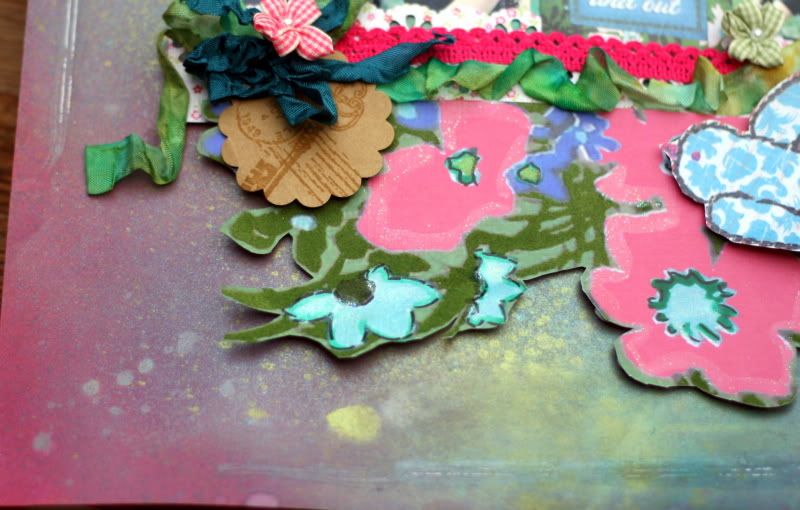 And the result is just delightful to me -
where the Chandelier Glam went over the misted parts ,
the colors intensified , a little glitter was left behind
and the resist ink showed up the way I like it !
While I do have a coupla of bottles of mists by now ,
there aren't too many that I've reached almost the end of it .
However, the Apple GM ( from the TA Fall 2010 Limited Edition line) is one of them.
When there isn't much mist in the bottle,
I realised that the GM simply comes out rather heavy -
close to a splattered effect even !
I don't mind it at all for sure !
love the extra textured effect ! lol .
But if your bottles of mists are always full, you say ?
pour out 90% of it , & try misting with the 10% left in the bottle !?!!
then pour it all back ! ack !!!
( open to S'pore & M'sian crafters )