and a very inspiring one at that !
I think I just might have another go with this sketch again since
I didn't even follow all the elements closely with my Hambly take here.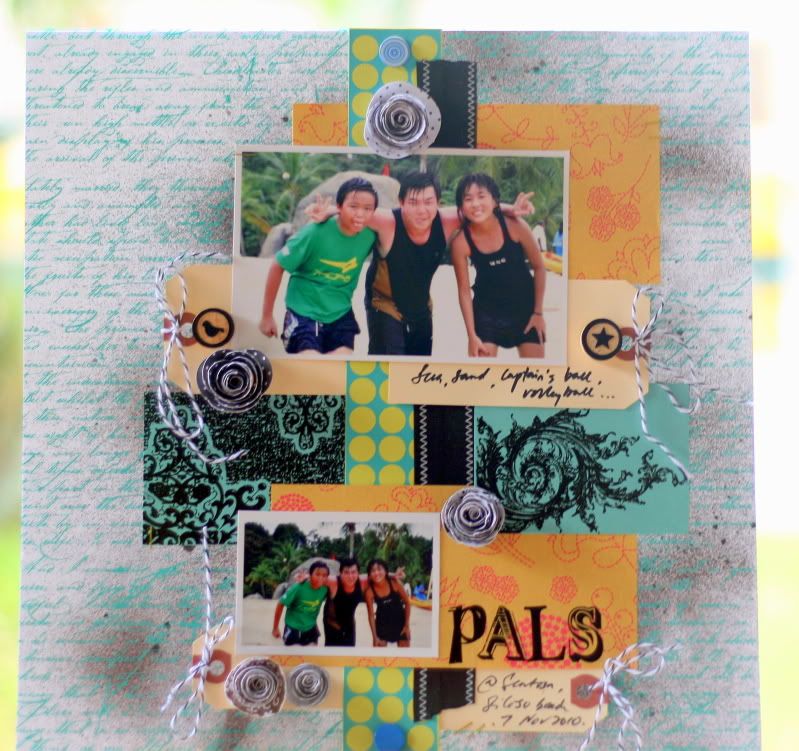 I haven't added much to my Hambly stash in recent years
so this is a mix of the latest overlay & embroidery paper
with a few older papers and alpha rub ons .
The flowers here are the latest die cut product by Imaginisce called Roly Rosies ( i think ! ) .
I love how easy it really is to simply roll these florals into shape using their Petal Roller!
Somehow Sizzix dies just don't have as much appeal to me as Cuttlebug's( still ) -
I would so love to get my hands on their latest quiiling die sets for eg.... -
and I certainly haven't acquired the ever popular Sizzix 3D rose ( or Tim Holtz's tattered petals ?)
So only too happy to try these Imaginisce ones - I also have their bigger blossoms - Pop up Posies- they turned out great too !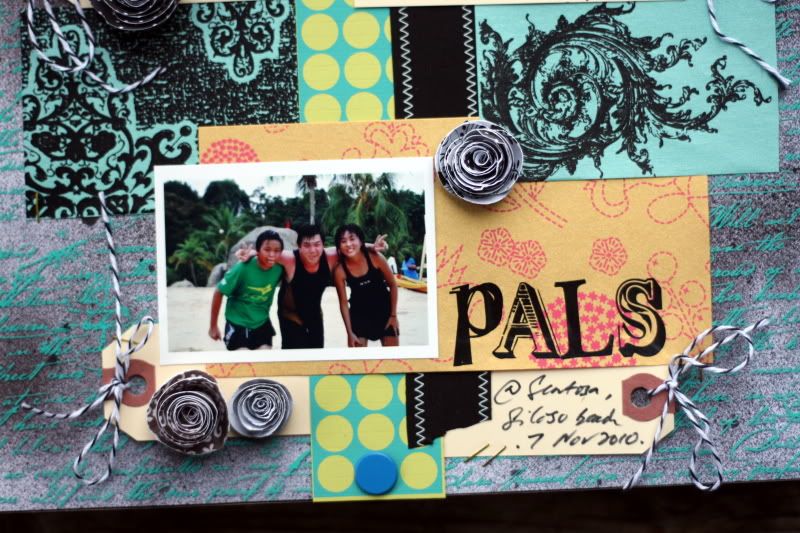 Certainly very happy using up new& old stash together -
even managed to sneak in some old Q&Co large brads -
and those manila shipping tags are finally put to good use here!
hey ! hey ! you should be seeing more of them in future projects for sure !
To say that I am right now sick of buying the latest & greatest is just putting it mildly !
Yeah , yeah ! You heard me right there . So much good stash not used well and yet ....
Wish me luck ( yet again ) untill the new CHA Winter stuff starts trickling in -
for us here , that could happen as early as late Dec ! sigh !
BTW , I am sponsoring 6 yards of crinkled ribbon as a prize for international participants
over at
Little Shop of Sketches
this month !
So use at least one of Nov sketches to get your entry in to win! ;)