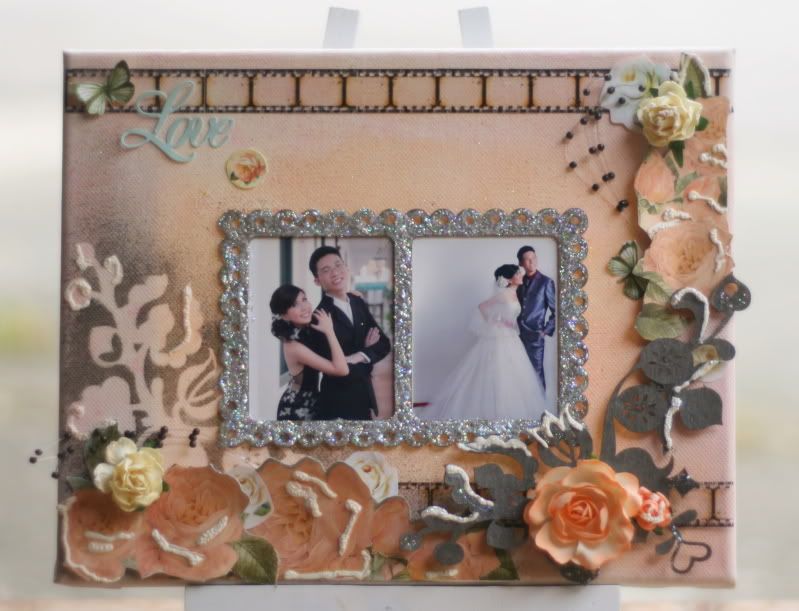 This week over at Magistical Memories' blog , I have a canvas project to share for a change.
Not often that I get to create a wedding keepsake & I definitely took the opportunity here .
This lovely young couple had a 1940s wedding theme in mind and I looked first at G45's Le Romantique papers to get the project started.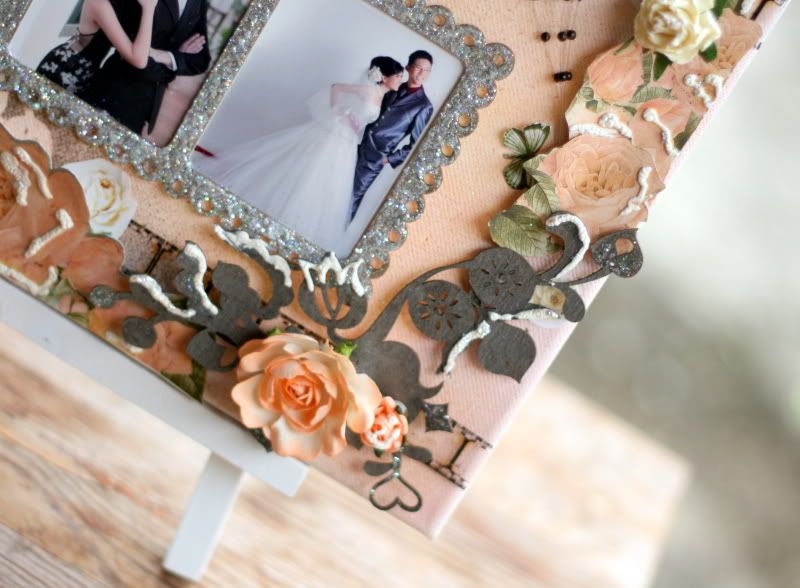 I also used Magistical Memories' new flowing flower corner and side by side double scallop frame .
I used Clearsnap's Winter Frost glitter & stickles to cover the scallop frame.
I also used the flowing flower corner chipboard as a mask & used Clearsnap's Smooch Spritz in Silver Foil,
to extend the use of that design.
Whipped out the handy dandy white applique here & there as well . ;)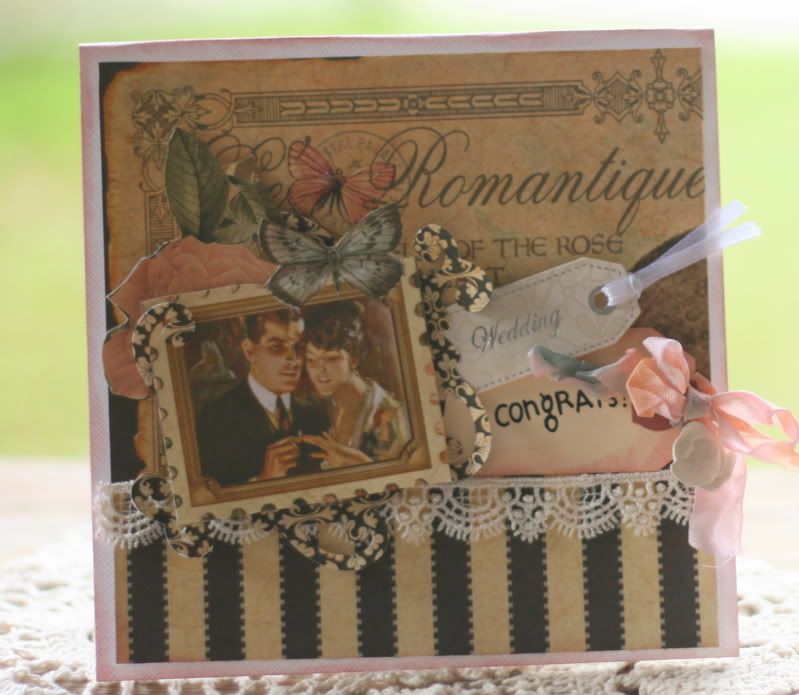 I sure got a lot out of the G45 Le Romantique pps for this wedding theme -
whipped up another wedding congrats card here , by request.