It's not often that I need to make Wedding congrats cards - let alone a themed one .
But being aware of a 1940s wedding in the not too distant horizon ,
I was inspired to create these in an afternoon ( using scraps from a canvas project )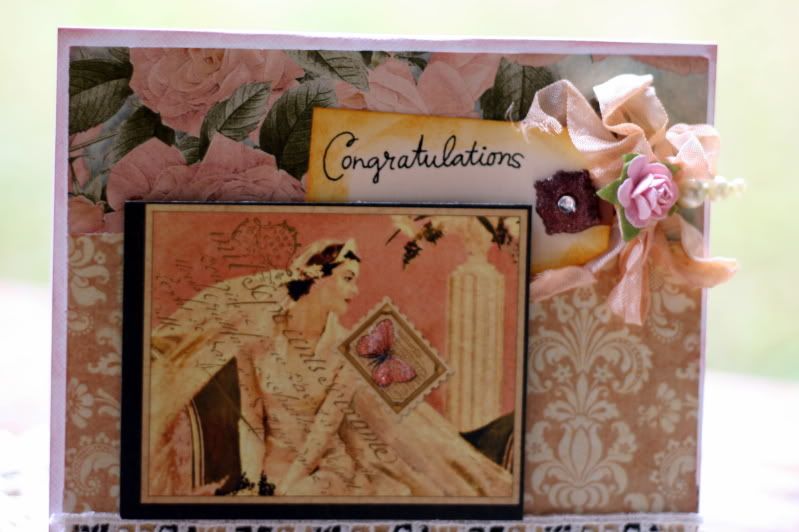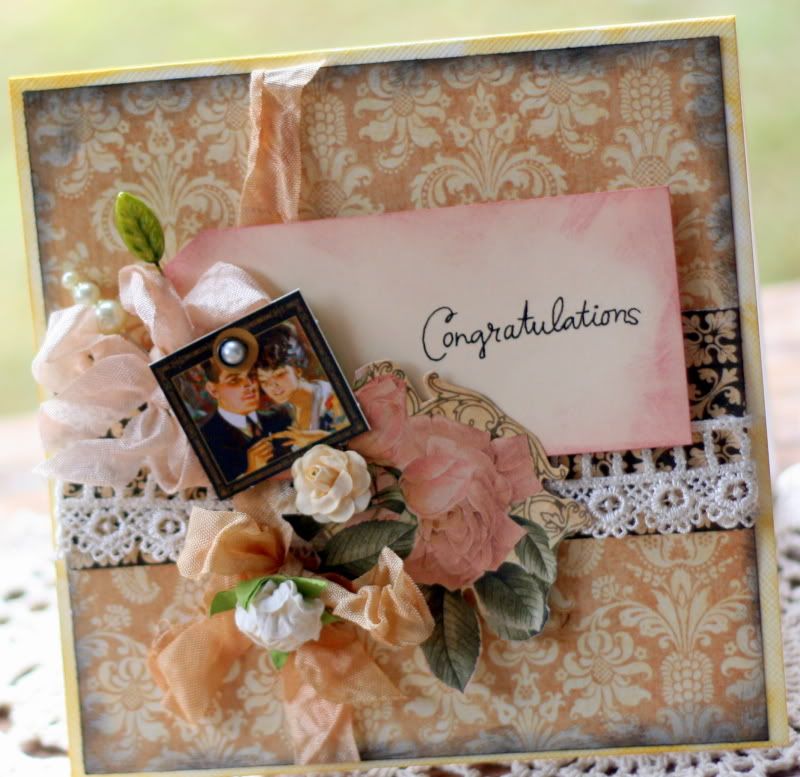 Finally using some manila shipping tags on projects -
no idea why I hoard them since I meant them to be used ! lol.
Sentiments are rub ons by Melissa Frances.

Loving the crinkled seam binding here ! ;)
Fortunately I still have enough of the G45 Le Romantique line on hand to make the job much easier .
& I still have leftovers ....sigh ....