with a new Australian challenge blog !
New challenge , new inspo ! ;)
And a great way to use up more WP WonderFall pp for me .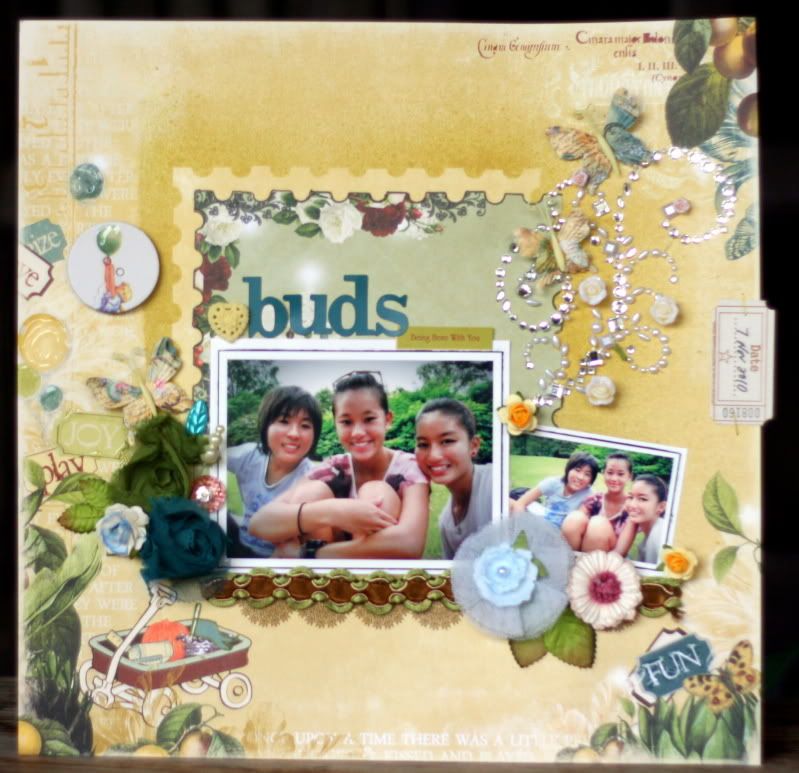 Their Sketch Challenge #2 is up and running .
I brought out some forgotten Prima florals, swirls & butterflies
to throw into the mix here.
Webster's Pages has a great collection of die cuts and I've used a
Waiting for Santa postage edged here just for fun.
Misted over it first before adhering it down.
Also found some long forgotten Jenni Bowlin chipboard button
& journaling ticket to use here.