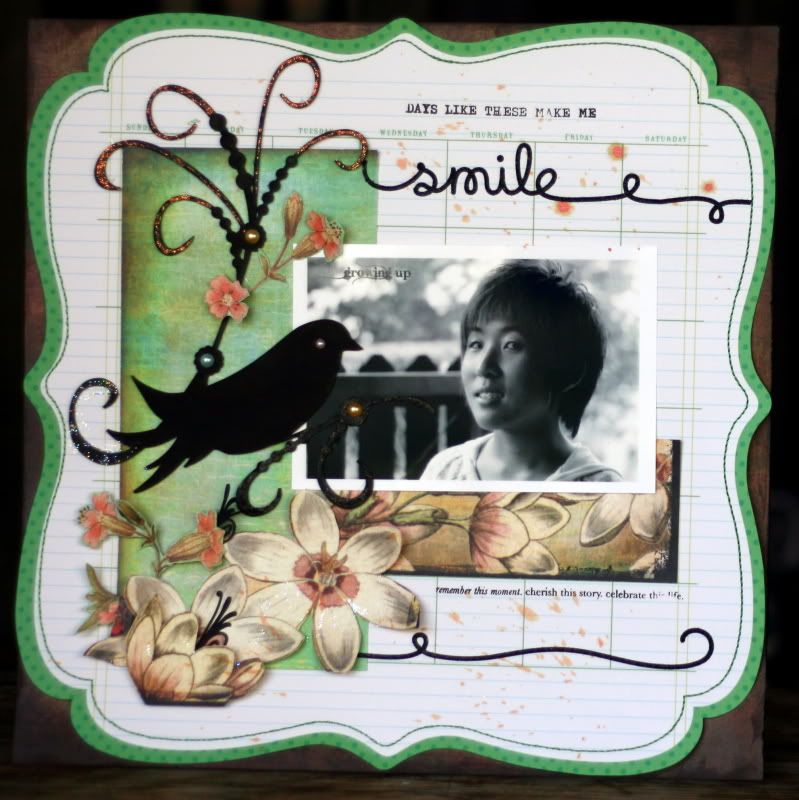 Just for today - these are a few of my favorite things ! -
Ki Memories' Scribble Glitter Stickers, Die cut - Leafy Calendar ,
And I've used them here with one of the new
Nicole Lombardo Chipboard design for Magistical Memories,
Laurel Bird. This design measures 7.5" .
( I have received all the new designs, so more to play with in the near future ! )
I just love how bold & beautiful this design is .
I inked up my Laurel Bird here with Black Brilliance ink and when dry,
I used Walnut Stain distress stickles, Diamond stickles and Silver Ice stickles
on the different swirls.I also further embellished it with
a few pearl bling for some color.
( which truly lives up to its name ! )
Love the height of those Zapdots !
2 of our featured product sponsors !
& just had to give a few splatters of Sunkissed Peach GM ,
which I haven't used on a layout yet !
our new October products in action ! ;)