It seems I bought up at least 3/4s of the new Christmas paper lines this year ! lol
& there are some I've yet to cut into - like the CC Mitten Weather ...
So here's some Echo Park Everybody Loves Christmas cards for a change .;)
She has such a way using white puffy paint on her card creations
that I just had to try something similar -
I 've had my tube of White Liquid Applique & let it languish in the stash for more than 2 years ?
Duh , double duh !!!
Now I think I've used up half the tube ! ;)
thanks to this technique I just discovered !
Trying out white liquid applique with stickles .
New crinkled ribbon color in Christmas red ,
transparency sentiment by Tanya Leigh Designs ( thanks much , hun !) ,
Penguin sticker is also Echo Park .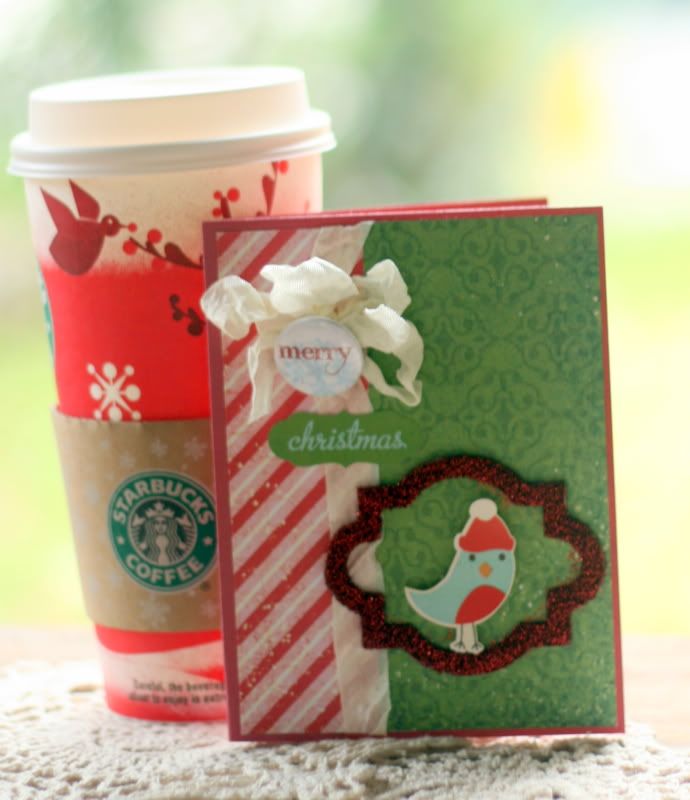 & using the MR chipboard the way I want ( when I bought them ! ) ,
trying out glitter for a change
( still prefer Stickles for now - not much mess with it ) .