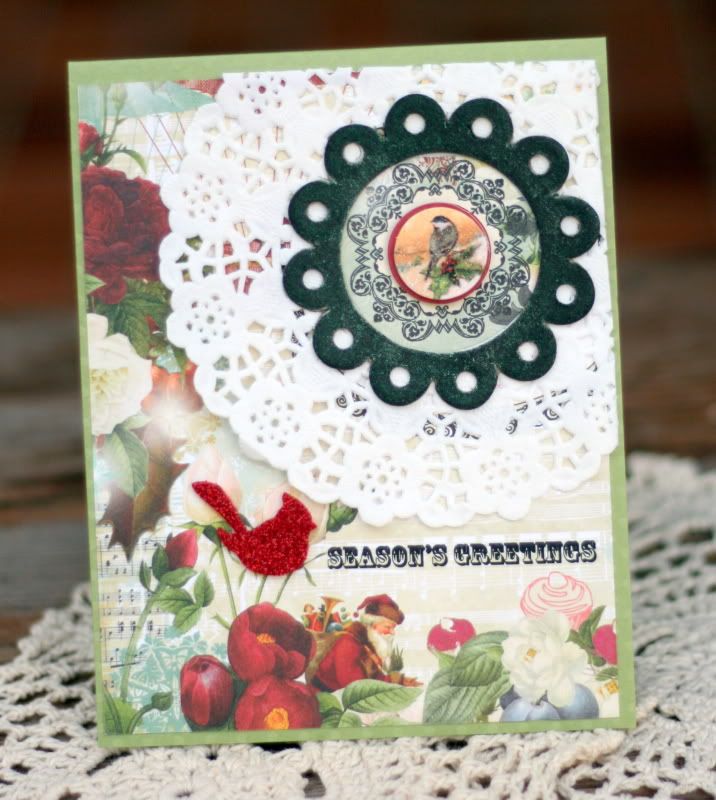 Christmas lines are probably some of the most timeless amongst our scrappy stash -
& here are some happy results of using new Webster's Pages pps with older seasonal embellies .
The Maya Road scalloped chipboard here was inked with black first
& then I misted with Ranger's Perfect Pearl Mist in Green .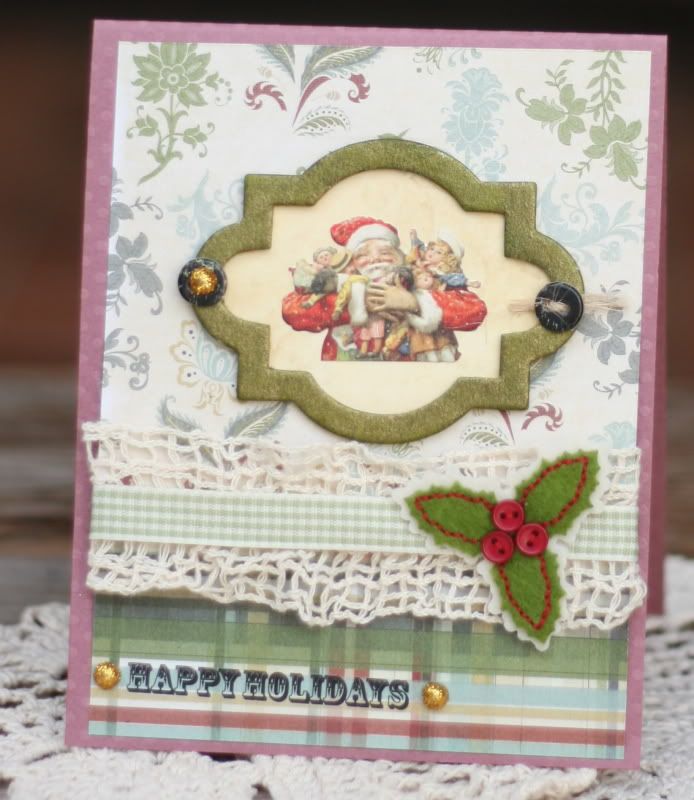 Here, the Maya Road chipboard was painted with Twinking H20.
Other supplies :
Making Memories - rub on sentiments, chipboard button,
glittered foam cardinal & felt embellie.
Maya Road gingham ribbon
K&Co dimensional sticker