This week, we're doing things a little differently,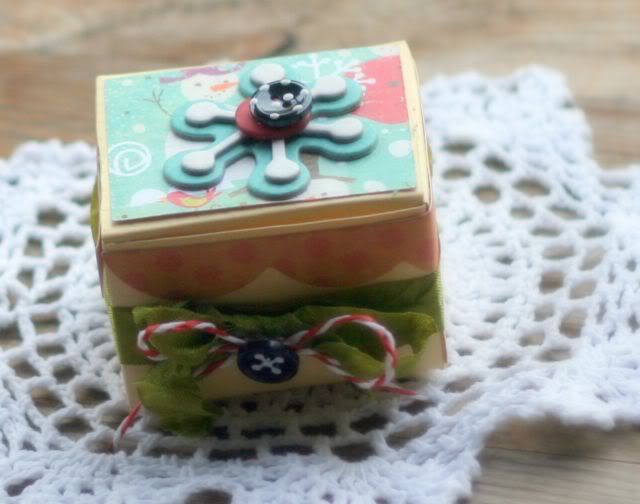 Here's my simple Holiday take of it -
& and it's now in the hands of fellow ICS DT member , Stacy ,
whom I had the great pleasure of meeting this weekend !!!
Hot off the press new ribbon colors for her in it too ! lol.
Stacy has an especially lovely take on the gift box idea -
go read all about it here.
& do check out all the amazing DT egs here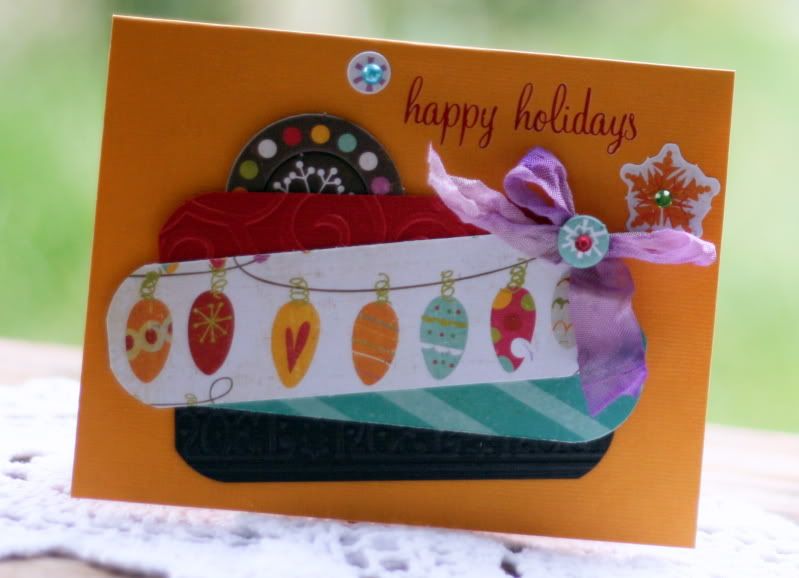 I took the time today to use up some Crate Paper Snow Day scraps
( while it's still a flavor of the month ! )
& to build up the holiday card stash somemore-
This one's inspired by My Sketch World's Card Sketch - Nov 1 .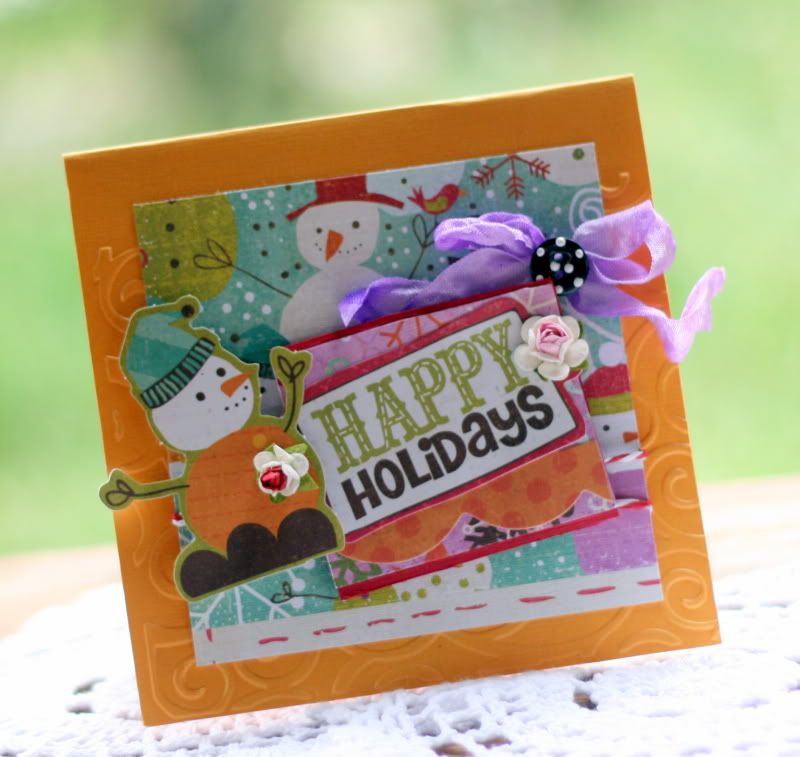 Debuting a new crinkled ribbon color here too - ;)
I am declaring this purple my new

pink

!
We shall see. How far I'll run with it .
Lots to share this month - crafting/scrappy wise .
I'll be back tomorrow to introduce
a fun challenge for local crafters/scrappers ! ;)