I found some time today to
cut into the new Sassafras Lass' Indie Girl ,
inspired by the latest Sketchy Thurday's sketch .
I tried out misting some of the Fall Glimmer Mist colors here -
Autumn Night , Dragonfly, Apple & Sugar Apple ,
splattering them on the brown cardstock too.
Just love the new MM metal embossed charms .
Goes so well with this line.
& trying for the first time - ruffled eyelet trim -
I haven't done much of pleating & ruffling yet & they are all the rage still .
Gotta do it more .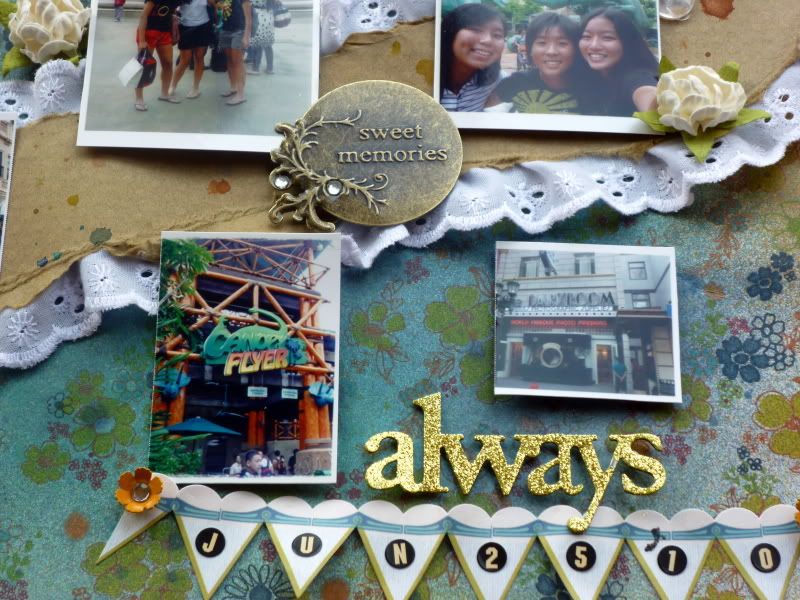 & of course , some banner love - why not ? lol
Jenni Bowlin letter stickers for the date here.