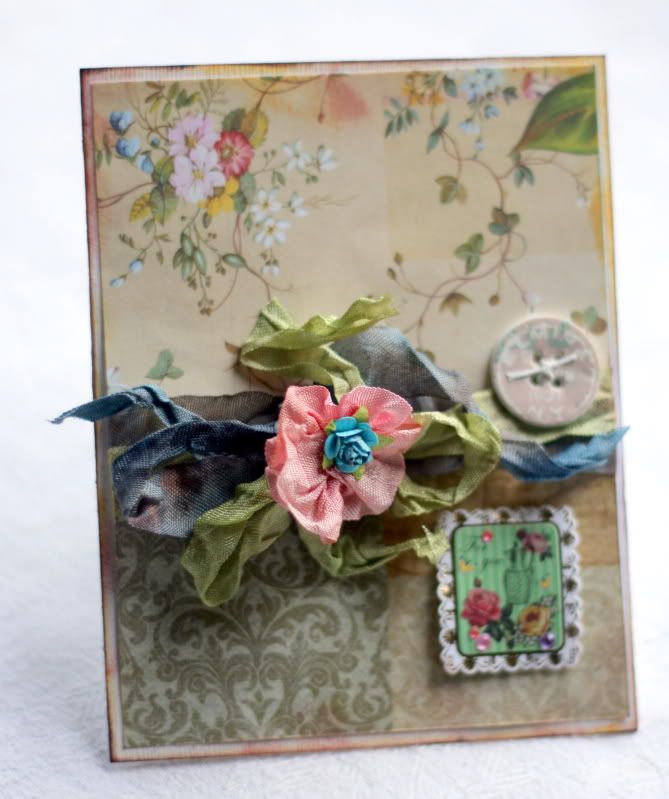 We are fortunate to have some of the new
7 Gypsies' Paddington & Conservatory lines
arrive this week on our shores.
I thought they would be easy to use on cards
and they are !
My first attempt at making a ribbon flower here.
Love the softness of it .
Now to try it with different types of ribbon .;)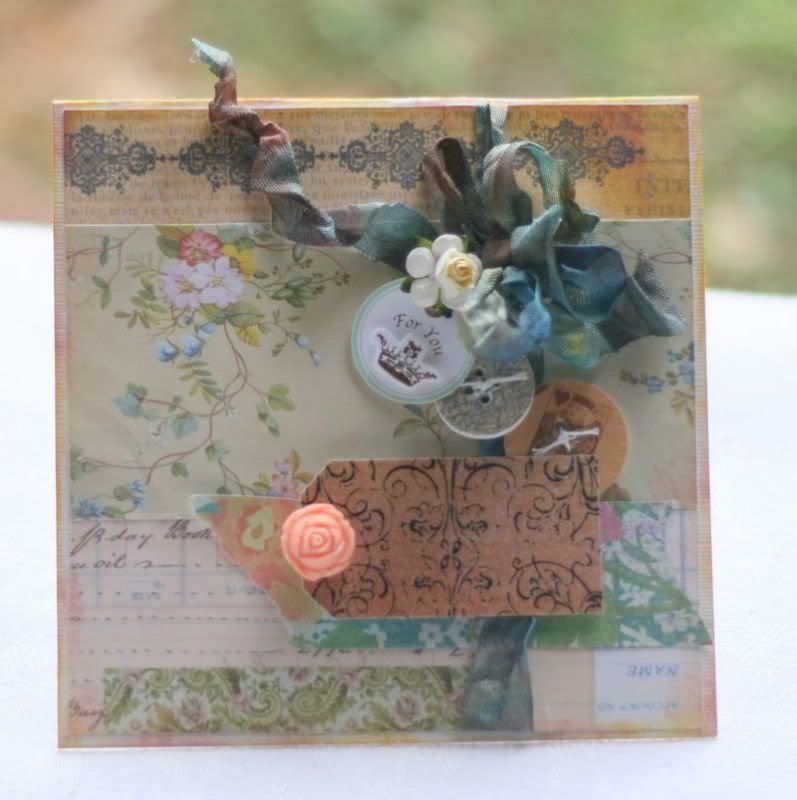 I've used my own hand colored ribbons here.
Great satisfaction knowing
you can't buy these colors from the stores ! ;)