Trying out a quick layout
with my altered Daisy D pattern paper here.
See post
below
for other altered patterned paper fun
with the new Fall Glimmer Mist colors .
Glimmer misted KaiserCraft wooden flourish
in the new Dragonfly ,
which is basically a teal color.
And a rather rich one too ! yums !!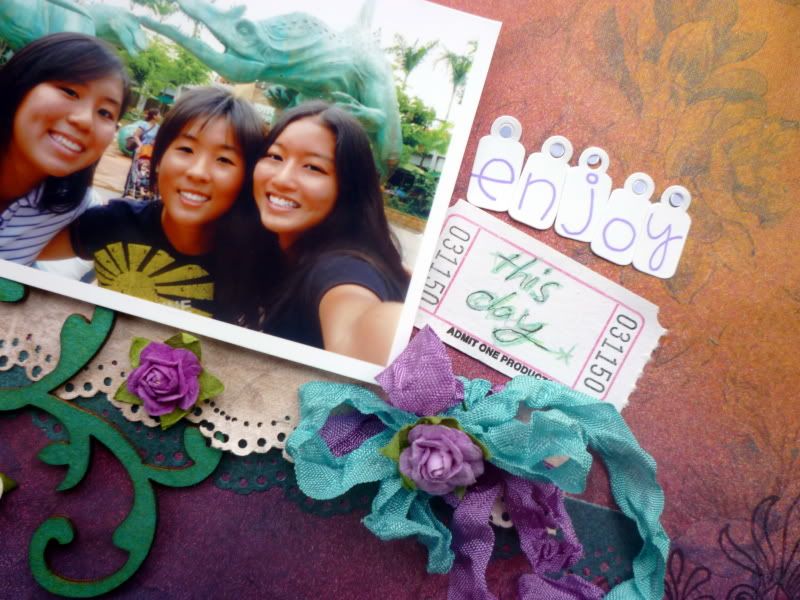 I had an extra of this photo to use
and decided to try it out with this
color scheme, which is