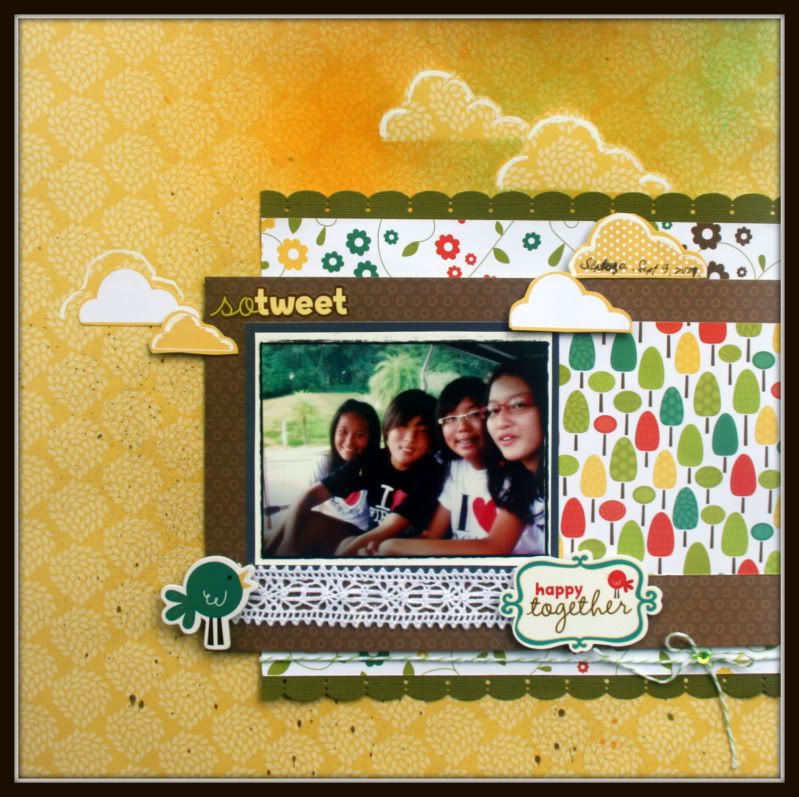 My take this week for the Scrappiest Sketch 73.
Some trends have been pretty long lasting this year -
clouds , birds, banners , woodlands/ florals
and it doesn't seem to me that they're going away anytime soon .
Most supplies here are Pebbles' Inc Treehouse line -
papers, cardstock sticker,chipboard shape.
if you would like to be a part of a fab sketch site !