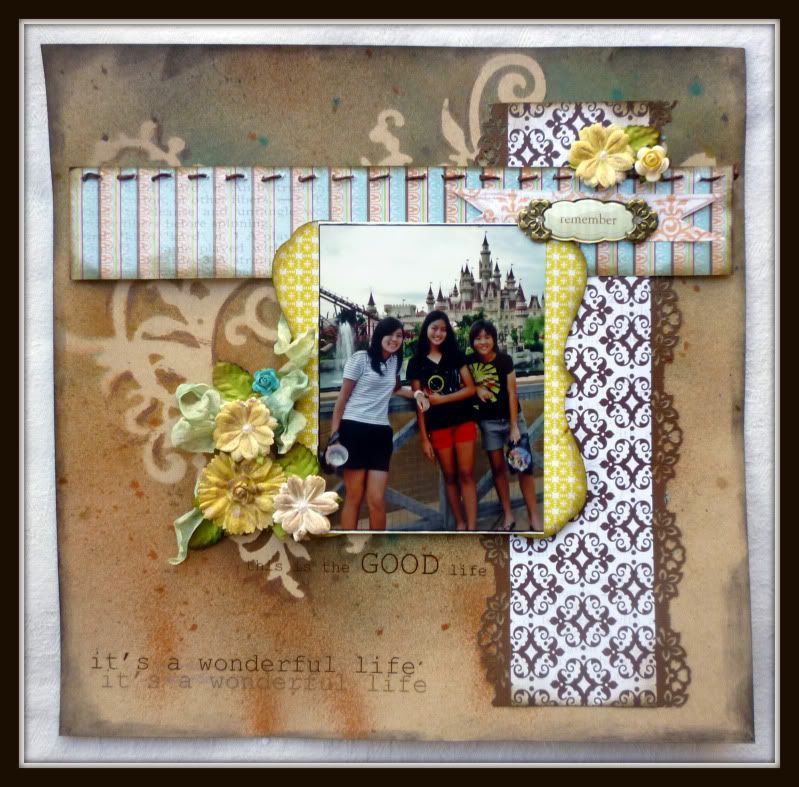 trying to use up stash here -
cutting into some Lily Bee Lovely papers for a change .
Layout design was inspired by a Liz Qualman sketch.
I used the New Fall Glimmer mist colors here - Dragonfly , Sugar Maple
& maybe some Apple too.
& added a little of my very own hand colored , crinkled ribbon here.
Been having fun coloring my own ribbons ! ;)