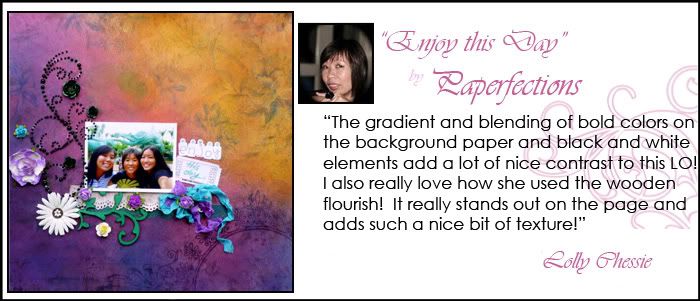 How especially sweet that
Lolly
chose this layout of mine !!!
If case you haven't discovered the creative crafting genius
& I guarantee you will want to go back for more & more ...
Lolly is an absolute genius , especially with altered projects ,
& she shares her wealth of ideas openly & freely -
with beautiful photos or video tuts to boot !
You will be seeing more of her creations
for Donna Downey , Crate Paper, Prima
& The Color Room in the coming days, weeks ;)