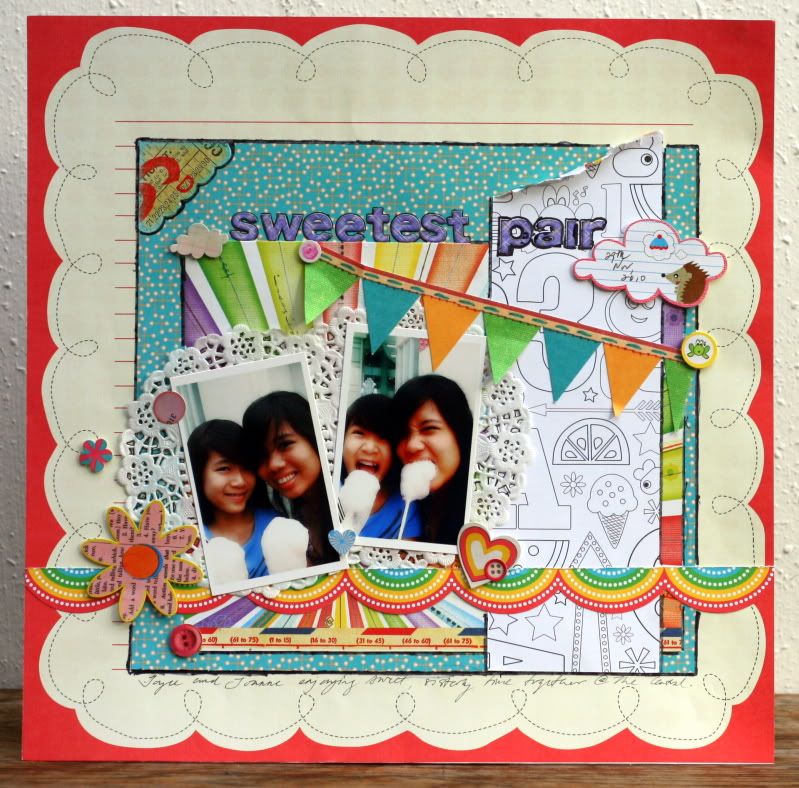 ....Using up stash ( nope , not to make way for the new - doesn't make a dent at all ! ) ,
doing sketch challenges - still my top fave, bright colors, just playing.
week long celebration of reaching their 100th sketch !
Congrats , Liz & team ! way to go !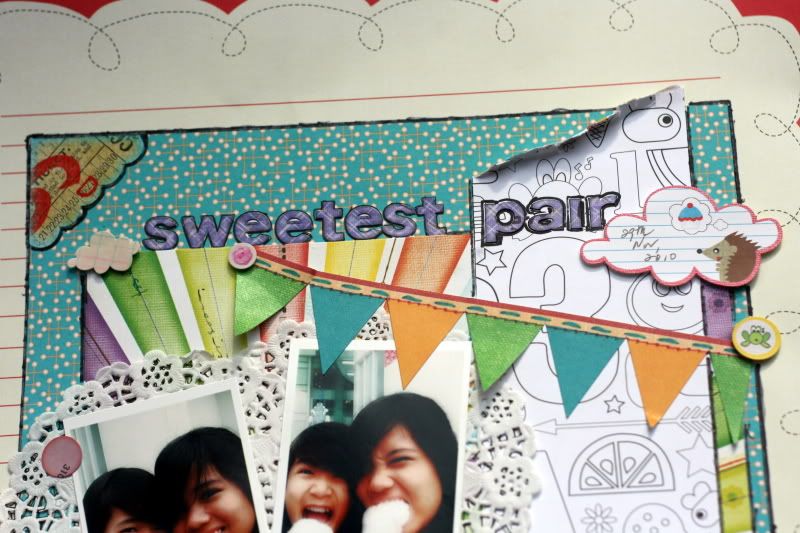 I've used mainly Sassafras Lass' Me Likey line here with a little Anthem , and then embellished with lots of cardstock stickers from their various lines. See if you can name 'em all .... teehee...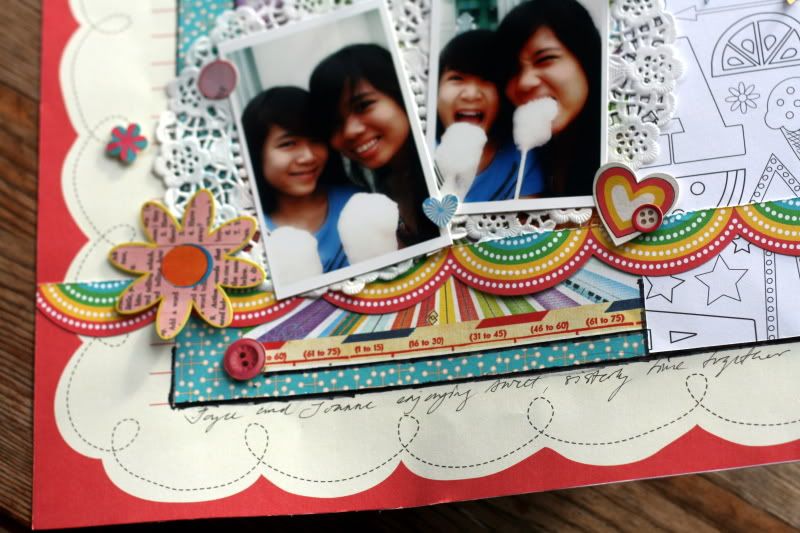 My nieces here growing up so fast & pretty too !
always great subjects to scrap with their fun poses for the cam . ;)