ca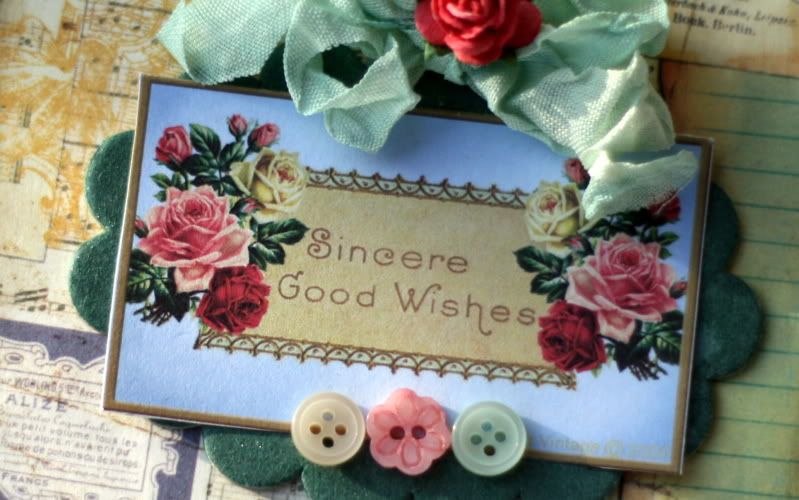 Hey , blogging friends ! Trust your first week of the New Year is off to a roaring good start !
Back here today to share some 7 Gypsies' card creations for a change .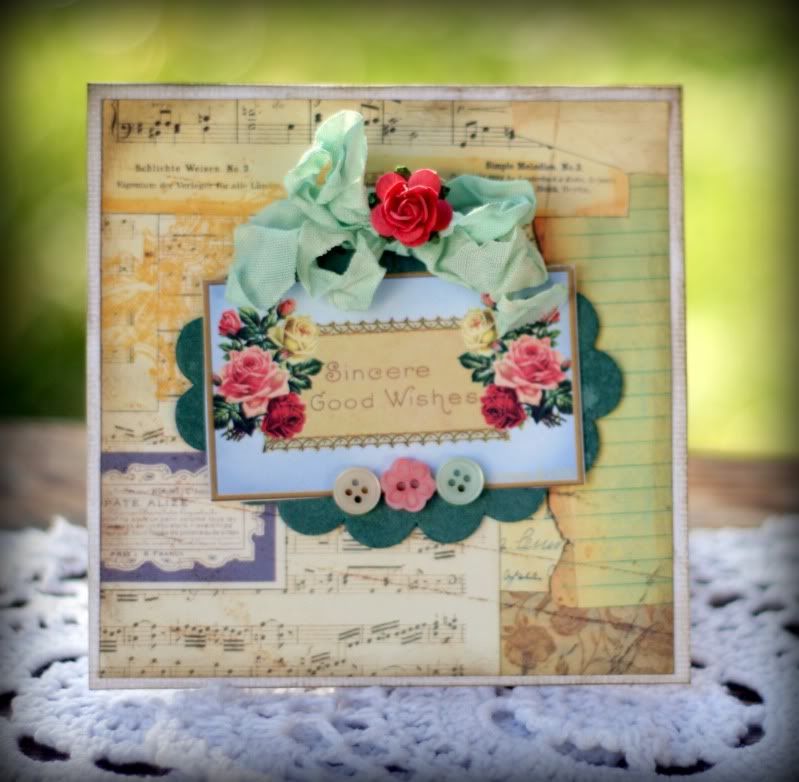 I've used paper from the new 7G Lille 8x8 paper pad for this card ,
the sentiment is by Crafty Secrets &
I misted up with MR's Antique Patina the MR scallop chipboard
behind the sentiment.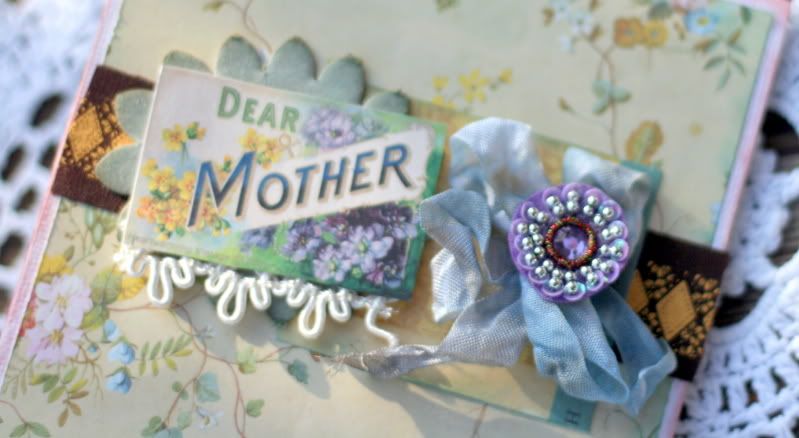 One of my scrappy goals I was more than happy with in 2010
was spending half of the previous year's $ on stash.
This year I have every intention of halving 2010's too ! ;)
This card uses a mix of newer & older stash -
the oldest being the trim just below the Crafty Secrets sentiment
( which i have adhered using Helmar's Quick Dry glue.
it's been so liberating working with the right adhesive in hand -
I can stick schtuff in places I never used to be able to
simply 'cos I didn't have the right adhesive ! uh huh ! oh yeah !!! )
Happy , happy !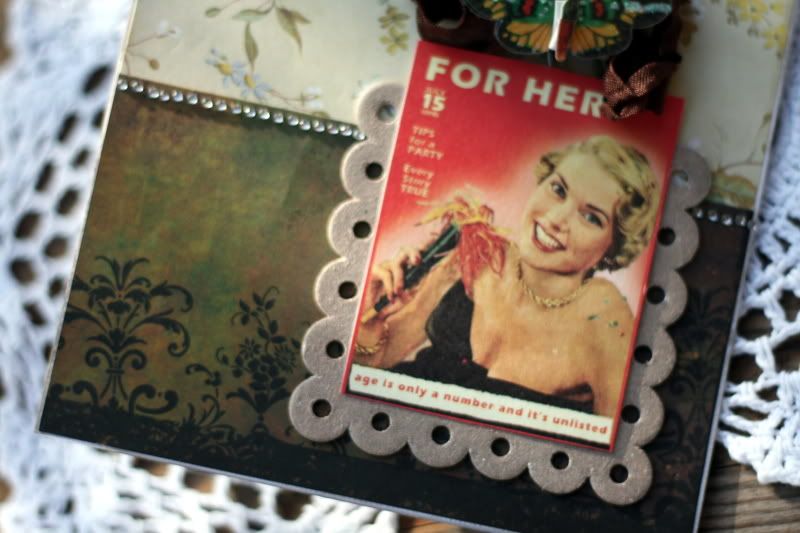 My final card today uses a mix of last year's
Conservatory pp with even older Gypsie Market pp.
I have to say after making these cards - that 7 Gypsies' paper
collections have such a classic , timeless quality to their prints and patterns.
No hurry to use them up for sure . ;)