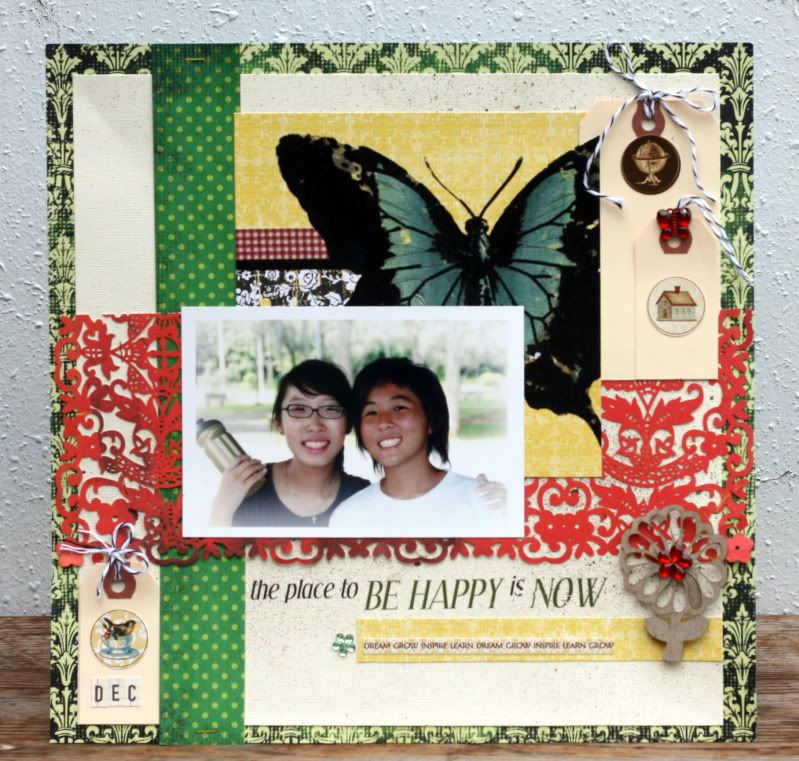 Happy Midweek, blogging friends !
& a happy , sunny layout to share today !
Here's one layout where I truly shopped within my own stash -
and just too pleased to use up new & older lines/brands together .
There's Glitz Design Scarlett pps, GCD Studios's Artsy Urban ( a scrap piece actually) ,
BG Doily from the Junebug line, Webster's Pages WonderFall cardstock stickers,
Glimmer mist - Black Magic,
Lily Bee rub on for the title ,
Magistical Memories' Lil Flower chipboard.
Definitely trying to go down this route of mixing it up this year .
( who's tired of that familiar mantra now ? -
we simply have too much !!!)
Did you catch last nite's House of 3 Live show ?
you would have caught sneaks of what Prima , TA & House of 3 have in store
for us, probably from Feb onwards .
I sure am lauding their "Color Connections" move -
& foresee where my stash money's gonna be headed majorly ! ;)
check out a little report
here