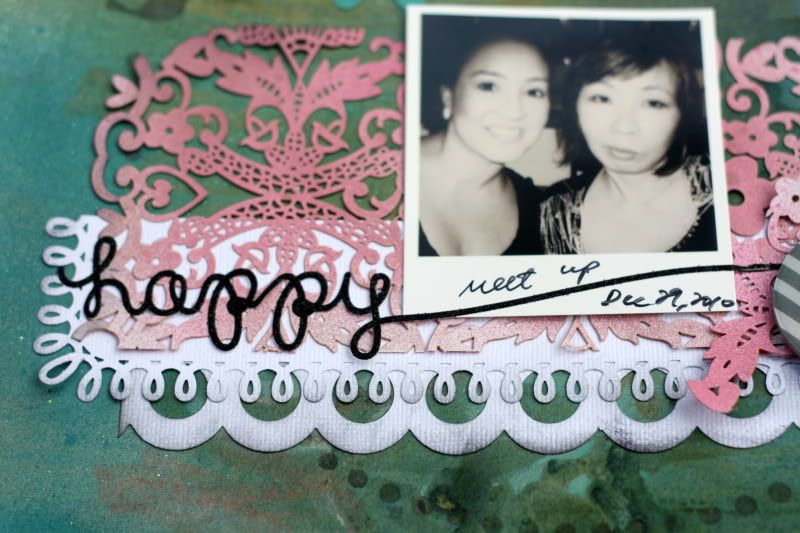 was holidaying in Singapore and a coupla of us Singapore scrappers
were able to meet up with her in December.
source :
On this day , we had lunch at
Nando's
, Plaza Singapura ,
after giving Tanya a little tour of the 2 fine LSS' that we have in one shopping mall ! ;)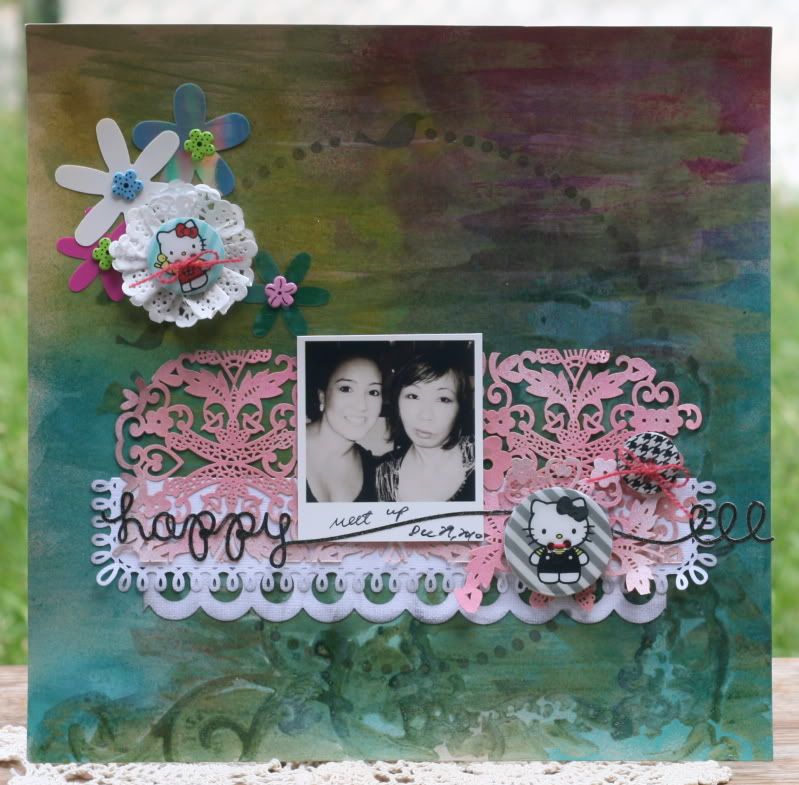 I have used a kraft cs background where a variety of Tattered Angels' products were used to create my own
I was a little border punch & doily crazy here too .
I made my first doily flower here with a Hello Kitty chipboard button for the center,
& used some long forgotten Q&Co funky plastic flowers and brads.
The BG doily background was already misted with pink Glimmer mist for an older layout too
and I thought it came in handy here.