Here's the sketch for this month's Guest Designer challenger over
at Magistical Memories .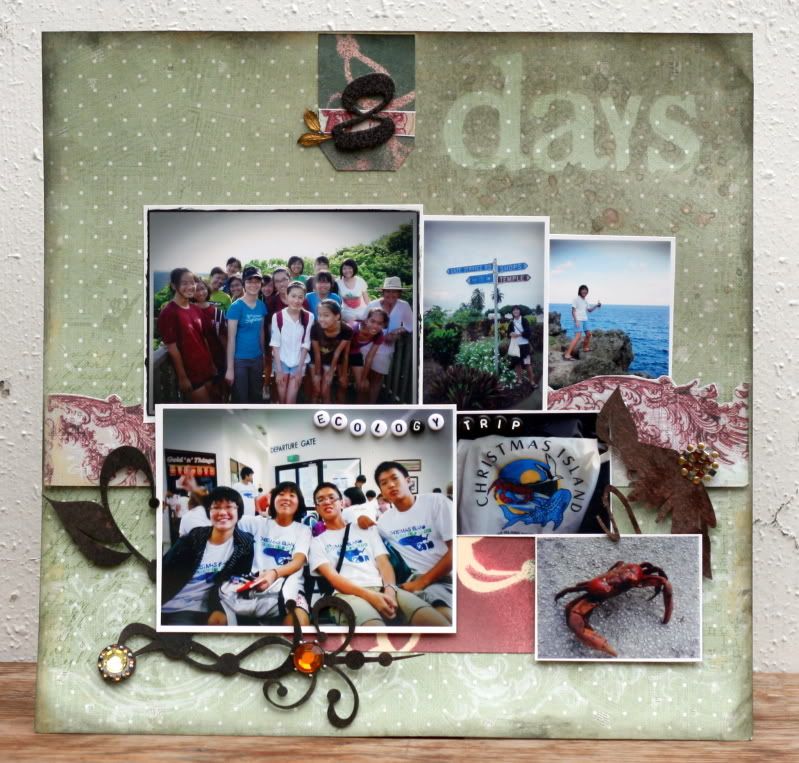 DD had a great opportunity to go on her school's yearly ecology trip to
Christmas Island last November and of course there were plenty of pictures taken
during the trip and a great reason to use the sketch.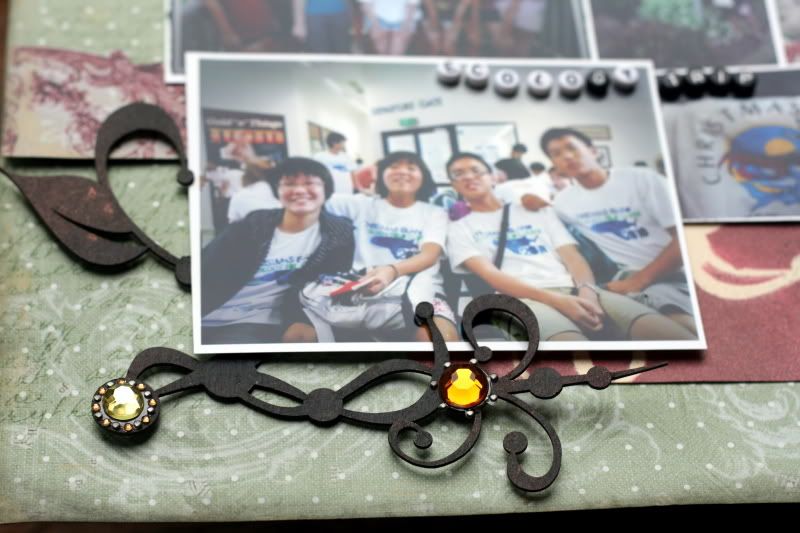 I thought I'd extend the use of the Magistical Memories' flower scroll design
by cutting apart the flower from the scroll portion.
I then used the scroll portion as a mask and used different Maya Mists to mist
on 2 manila shipping tags,which I have added to the layout here.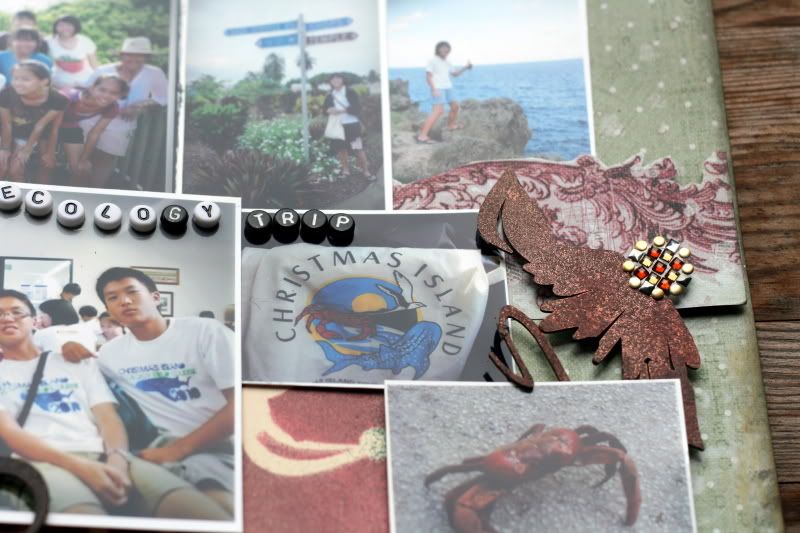 I am loving the new MR Antique metallic mists - patina and bronze -
they take on more than one color depending what you spray the mist on .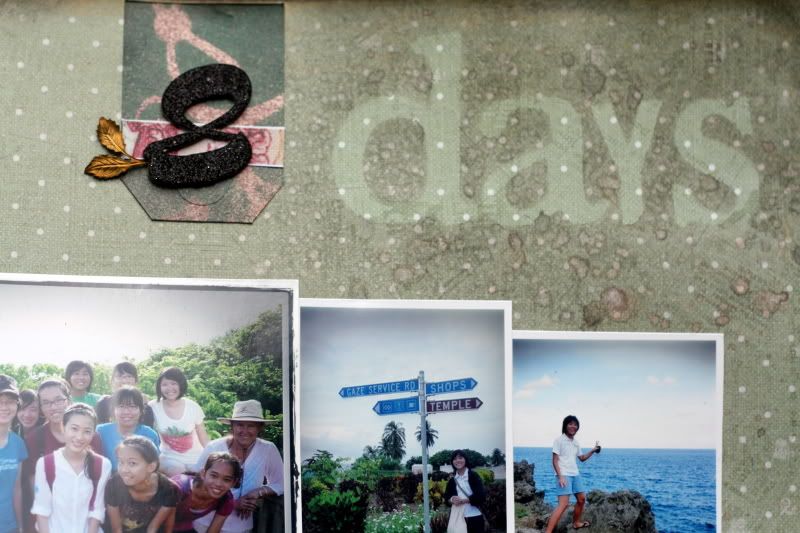 Had some fun misting in the title for a change .