I love discovering new brands of mists there are out there .
We are lucky to get ahold of some Smooch Spritzes with our DT box for Magistical Memories.
Here I've used the Silver Foil & Gold Glow
on the cuttlebug embossed clouds ( designed by Amy Teets )
On the smallest cloud , I decided to try out some Chalkboard mist in Choc Mint Chip
for a more opaque look.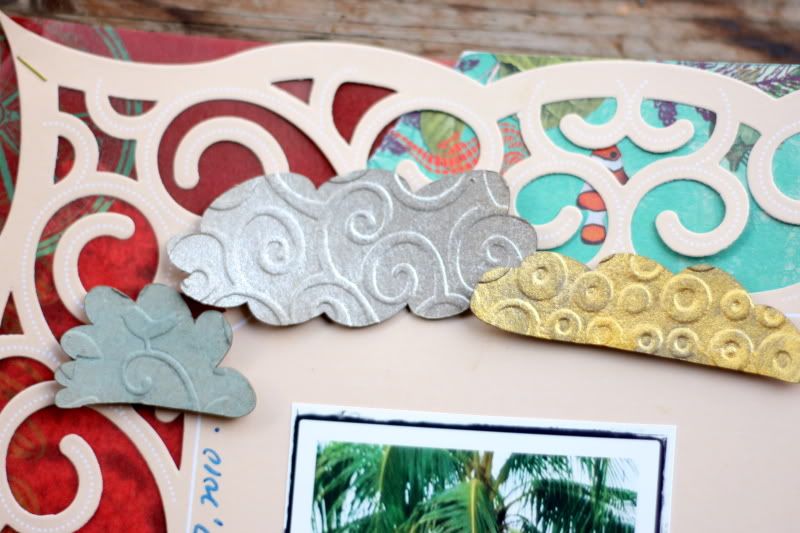 I've also used some scrap pieces of Webster's Pages pps
with the Dear Lizzy Enchanted die cut .
Slowly but surely using up these die cuts . ;)