& my take on the latest ICS using Glitz Design's Love Nest pps & sticker.
Prima florals , Maya Rd Mini chipboard scroll, & my own hand colored crinkled ribbon , loads of Marvy Liquid Applique on the edges for a fun distressed look with a difference.
& how about a few more Christmas projects ... while I'm still on the roll...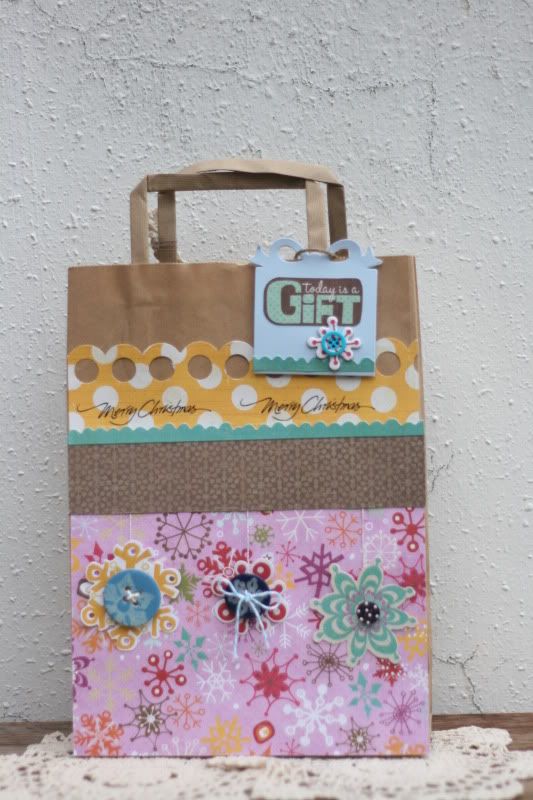 A Gift bag featuring Such Sweet Tierney Buttons
with CP's Snow Day line.
I've got a gift tag here - SST button center for the red snowflake.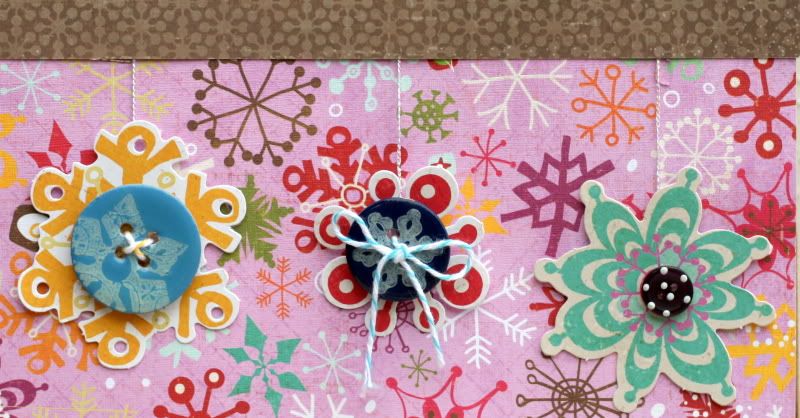 & some dangling snow flake die cuts with
those fabulous SST Chipboard buttons with snowflakes stamped on them ! YUMS !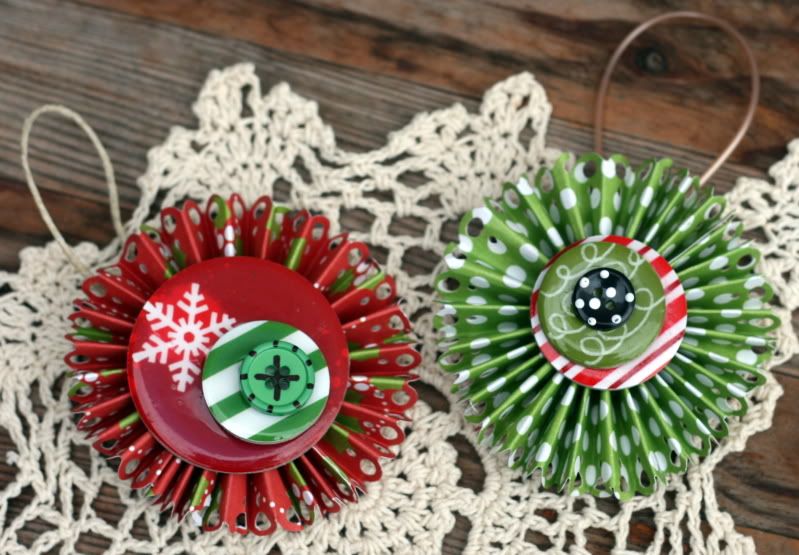 I also had a first go making some rosette style ornaments
with WRMK's Christmas pps & Such Sweet Tierney chipboard button centers !
These are so fun to try out ! ;)

p/s : I didnt have internet access at home from 9pm last nite until about 1 pm today .
The longest 16 hrs it's been in a while ! lol
But I'm back now . No worries !