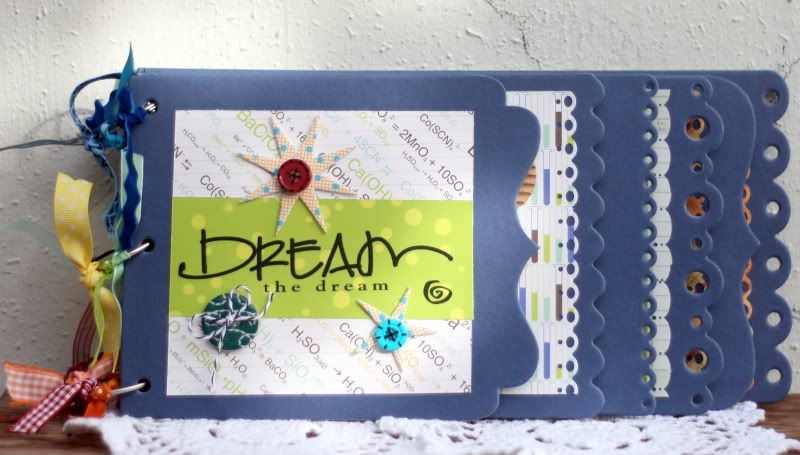 Once in a while I take a look at
my hidden stash & this time I rediscovered a whole load of
mini albums I bought when they were on sale .
So I've had this Bo Bunny Edgy Album for more than a year
and decided to turn it into a gift album
for one of DD's schoolmate .
I took a clean & simple approach ,
featuring Such Sweet Tierney buttons as the main embellies .
Papers are Jillibean Soup's Atomic Soup line
and SC Elementary .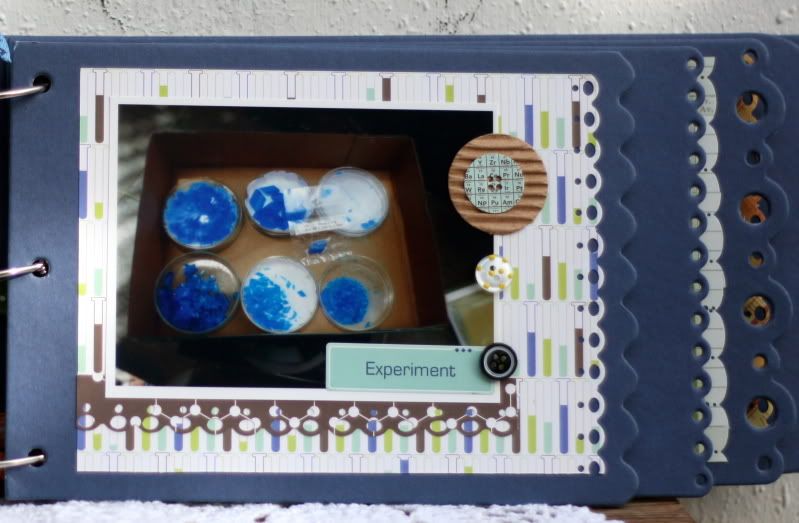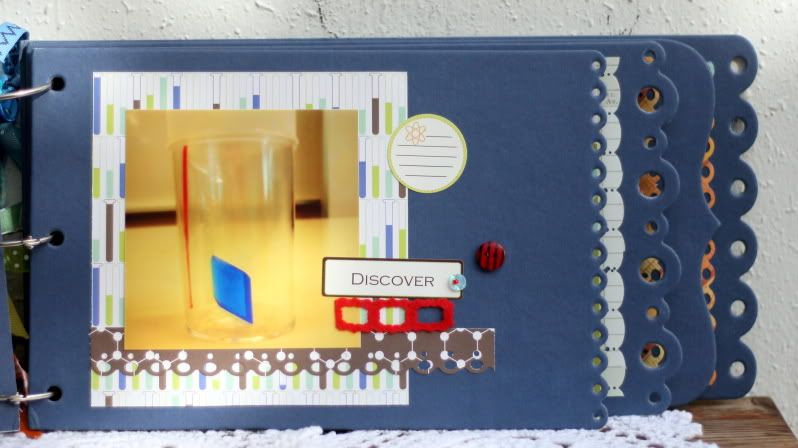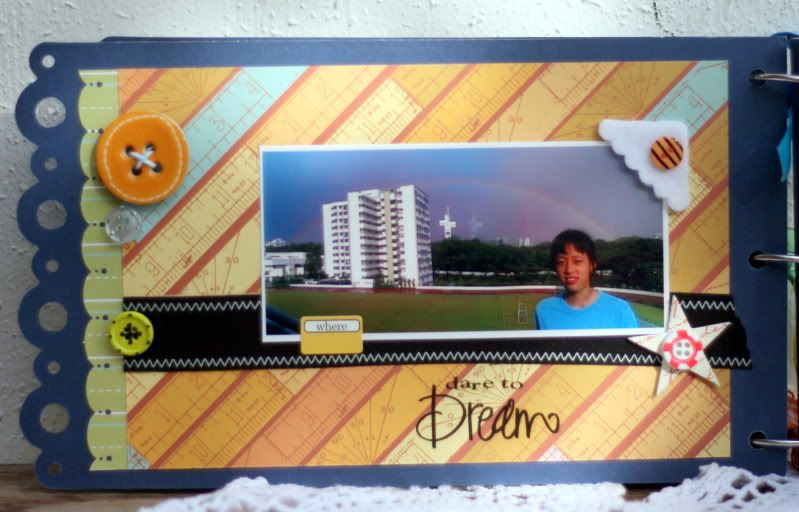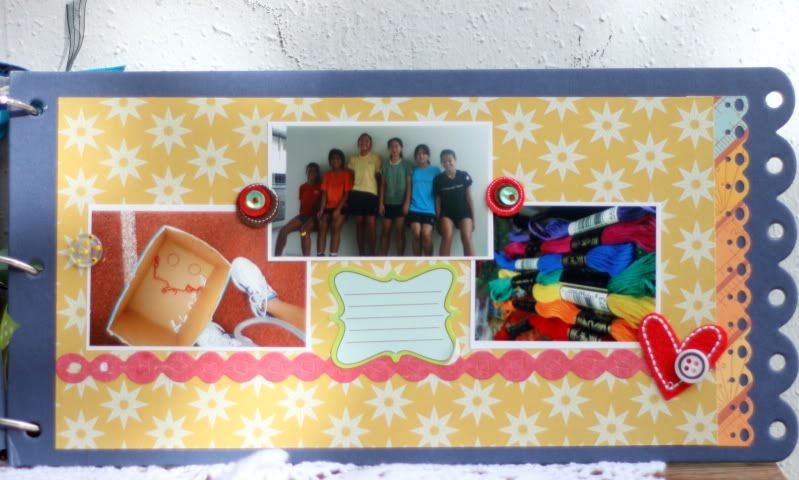 Very pleased to have used up stash
( yeah ! hands up bloggy friends who can relate ! )
even if this album took me longer to complete
than I thought it would . ;)
I guess that's why I don't make mini albums so much .