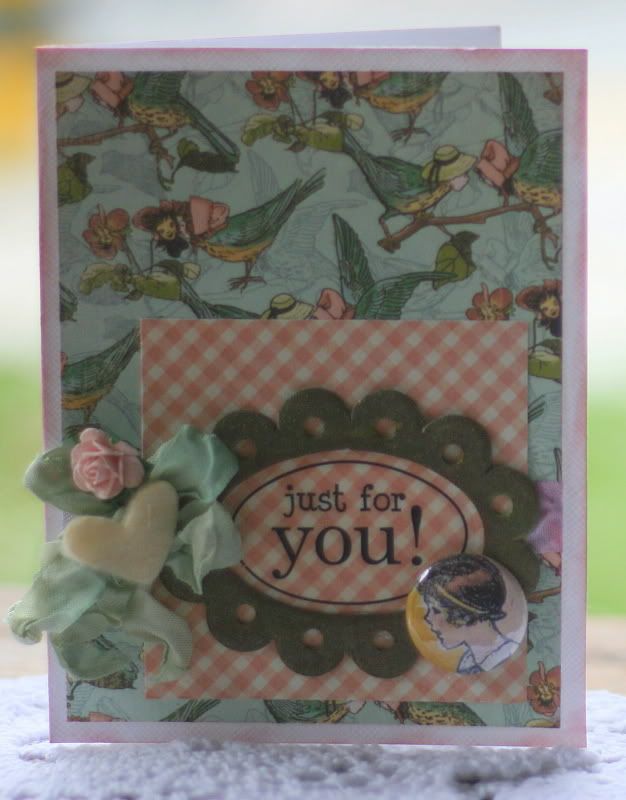 with Graphic 45's Once Upon a Springtime line !
It's that time of the year for us here ,
New lines arriving even before the CHA summer show ! woot !
We are spoilt for choice, as scrappers in lil ole Singapore . For sure !
I was inspired by The Color Room's Challenge #37 ,
pastel colors from Her Room
Sketches in Thyme
( a new to me challenge site ) .
Other supplies :
AC felt heart, Prima Rosebud,
Maya Rd chipboard ( painted with Twinkling H2O) ,
my own handcolored crinkled ribbon,
I'll be back very soon with