So I brought home some BG Hopscotch papers at the same time as the
G45 Once Upon a Spingtime line.
I think this is such a versatile line -
not an obvious in your face Valentine line -
very teenager inspired to me .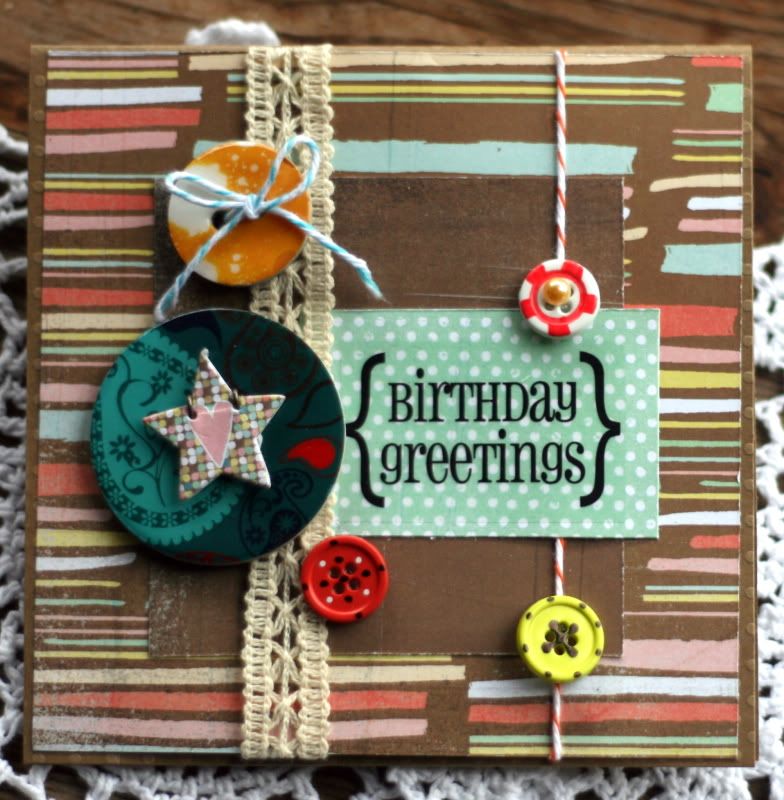 Lots of geometric prints, some seem Japanese inspired too .
I have used these BG Hopscotch pps with some Such Sweet Tiernney Buttons here.
Can't go wrong with some twine, gingham ribbon or crochet trim .
I love it that their Card Sentiment sticker sheet has a
slightly different variation on the same theme, sticker to sticker.
I do have a problem being bored with the same old same old on one sheet. ;)
Which you sometimes get with rub ons or stamped sentiments .
So yes ! I am highly recommending
SRM Stickers for your card sentiments ! ;)