My very
first order
from Our Daily Bread Designs arrived yesterday
and as always , I couldn't wait to test drive some of the sentiment stamps .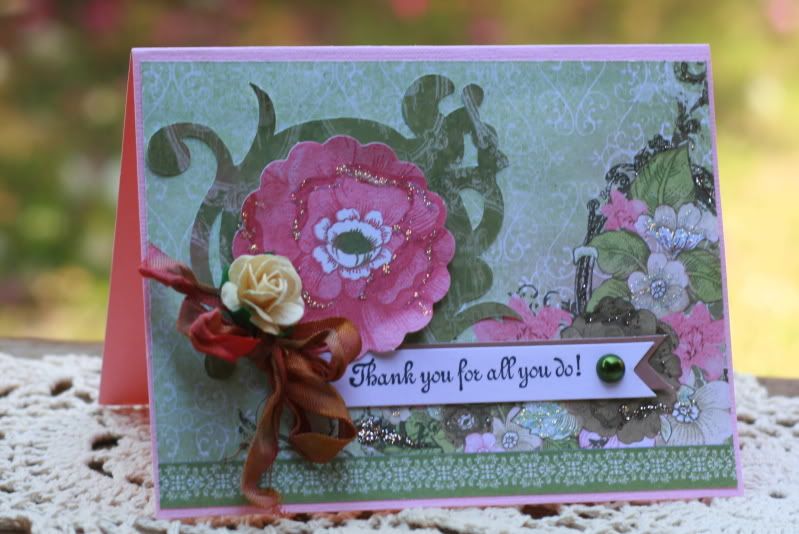 Fortunately , I had some semi finished cards in my stash
( I haven't had a clue on how best to finish them for the longest time )
and all I did was to add an appropriate sized sentiment to them !
And everything came together easily . woohoo !
So my tip of the day :
Go ahead and make cards up
and use stamps to finish them off ,
when you're stumped . lol !
other tips from this card :
Use your die cut machine to cut out nice flourish designs out of co-ordinating paper
you don't particularly like in the same line . Chances are you can put the die cut to good use .


Stickles : I now believe my Stickles collection is one of the most underrated mediums I have on hand.
Definitely a quick way to add any amount of bling to a project that you thought was ho hum before .
I try to use at least 3 colors of Stickles on a project.
In fact, I think I need a re-stock of Diamond Stickles soon.;)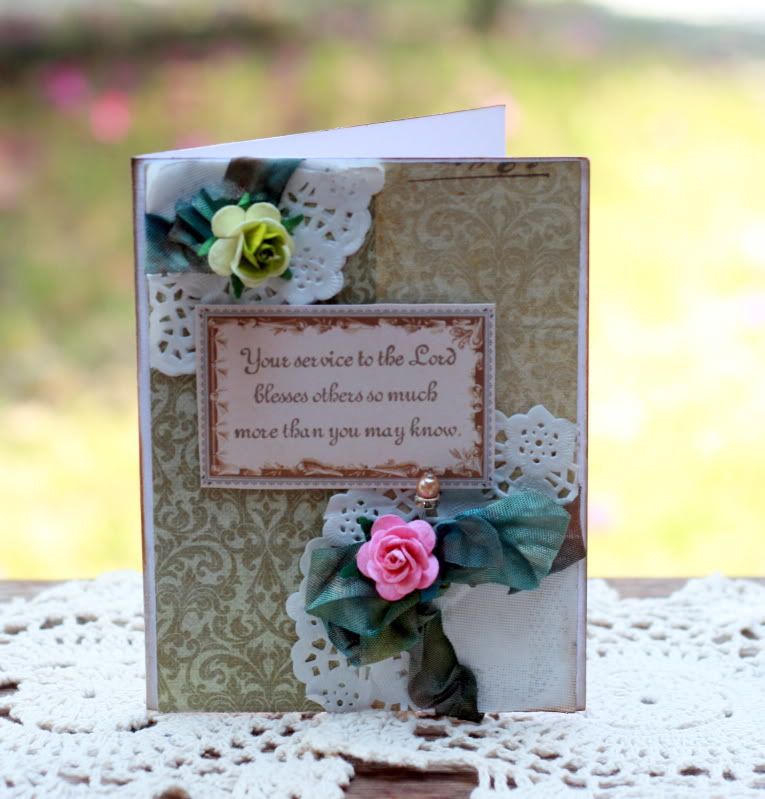 Here's another eg, I simply stamped a sentiment
unto a Crafty Secrets' journalling spot
and viola !
Finally my card could be called mostly done .
Another great discovery I made when my ODBD stamps arrived was
that each stamp has been mounted unto Cling Cushion.
The cushion foam layer ensures an excellent stamped image every time.
I don't think I own any stamps with Cling Cushion ( save maybe a lone Fiskars set ) until now , so that was icing on my stamping cake for sure !
You can be sure I'll try to be stamping up a storm with so
many wonderful stamp designs on hand.