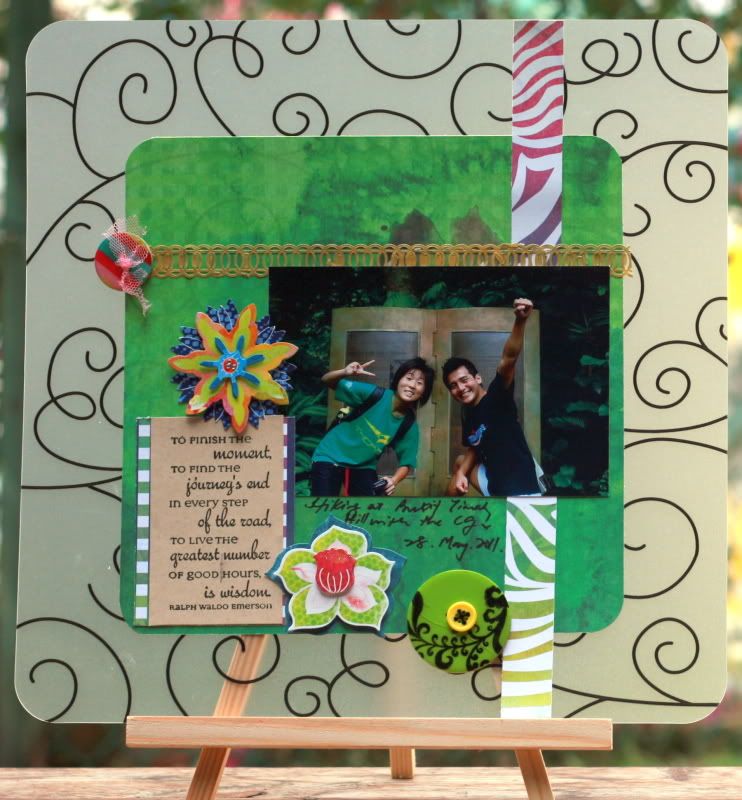 It's a sketch scrapbook challenge for this month over at the ODBD blog,
Create a layout using this sketch of any size using ODBD stamps .
Definitely of my fave kinds of scrappy challenge
so it was relatively easy to join in for the first time .;)
The sketch inspiration is above.
I have rotated it to fit my photo orientation.
Haven't bought BG since Feb & the Lauderdale pps seem to fit a lot of new outdoorsy pics
we have on hand & I decided to give the pps a go.
I have mounted an 8x8 " pc of Wavelength pp on a KI Memories' Sheer .
( Hello ? Anyone remember these ? They are going for $0.50 here
which is practically a giveaway - so just had to get one ! teehee ! )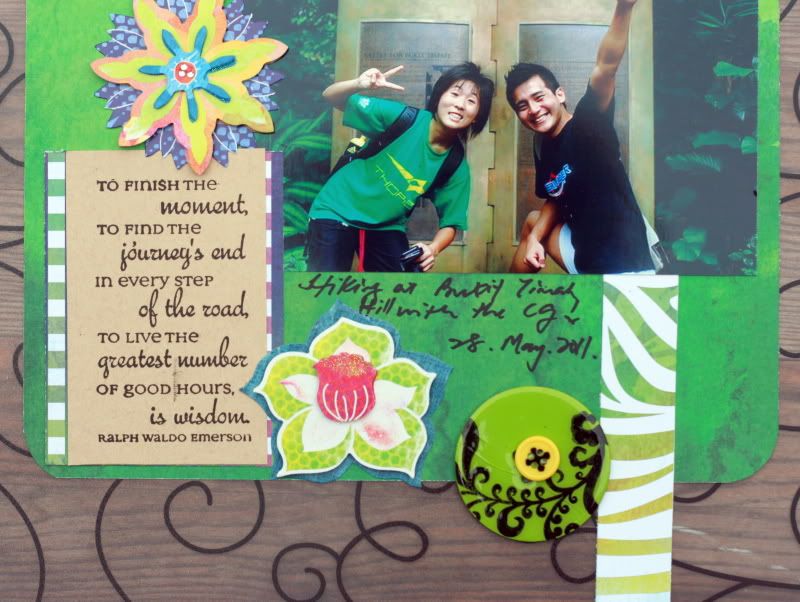 and so appropriate I thought for this pic
where DD & her church youth leader were posing at the bottom of the hill
before the start of their group hike . ;)
I also used Versafine ink in Onyx Black here.
Other supplies :
BG Lauderdale Pops,
BG Basic Doily Ribbon,
Such Sweet Tierney Origin Chipboard buttons