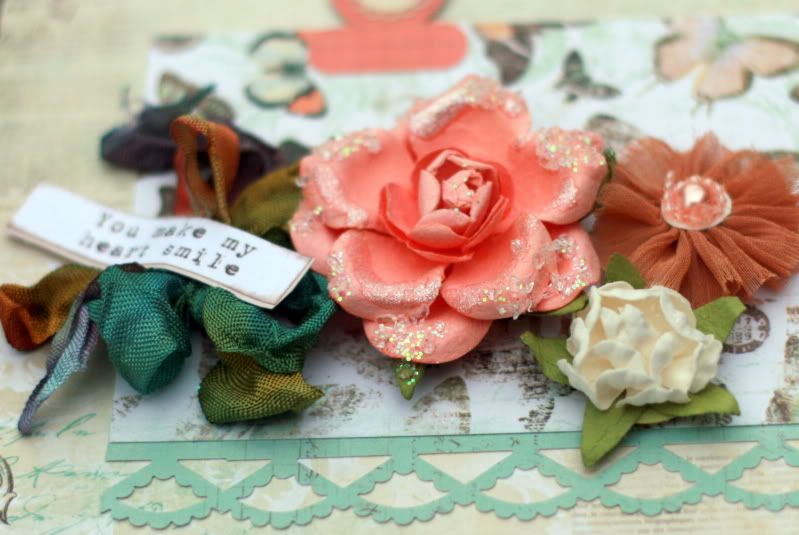 It's time for another Bo Bunny card challenge .
As always , I love these challenges for helping use up
stash more meaningfully , in a new way I haven't thought of
or simply just an excuse to use up more beautiful paper of that line .
Often it's all of the above.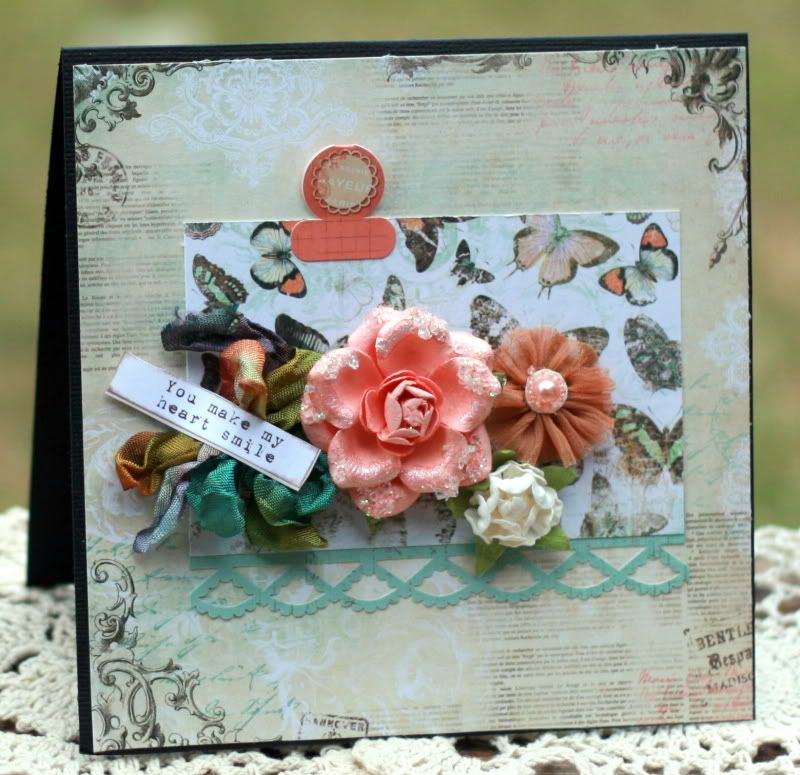 Can't beat Prima flowers for their beauty and great finishing .
It's nice to be frugal and try to make our own handmade flowers I know
- but truth be told ,
my own finishing touch on handmade embellies sometimes leave much to be desired .
My own solution to this problem is to simply put off purchasing these kinds of goodies
until a much better discount comes along. ;)