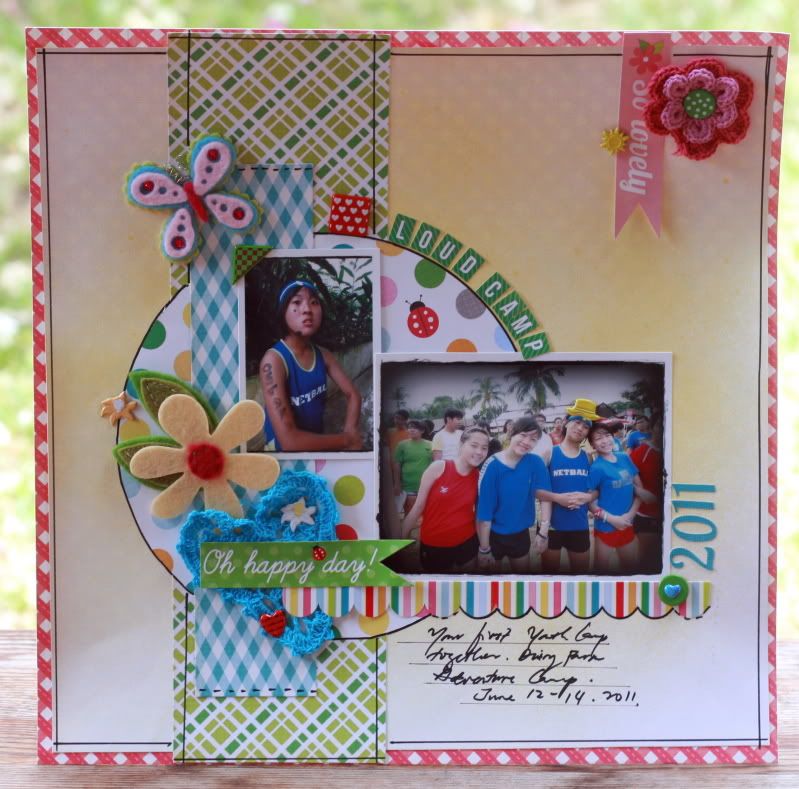 Echo Park's Country Drive was one of our new arrivals here this week .
Misting on the background with Chalkboard Glimmer Mist - Firefly.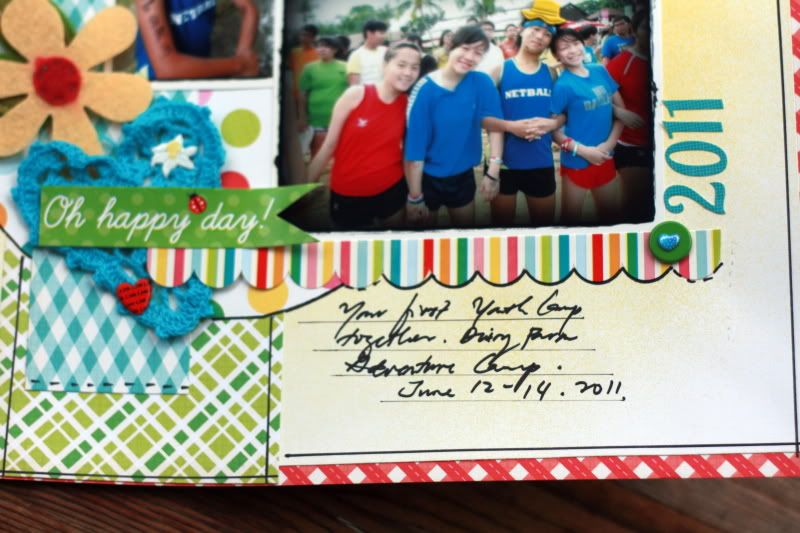 My kids were attending their first Church Youth Camp for the year and had a blast !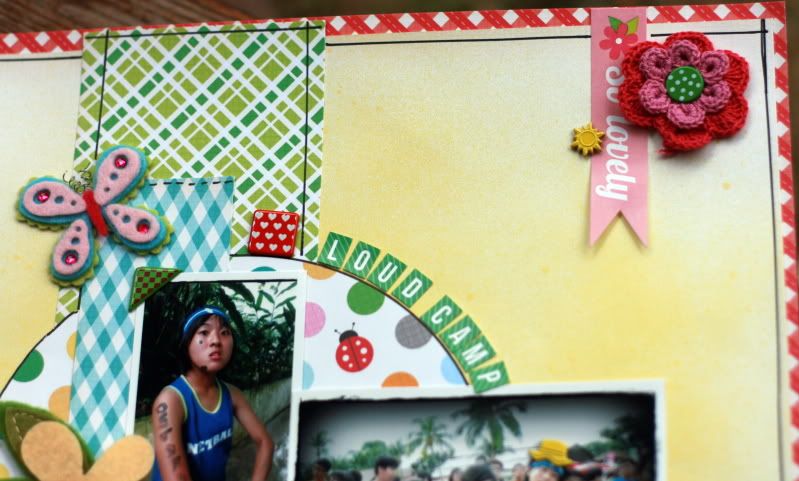 Made it a point to use up different kinds of embellies that I've had for a while now . ;)
I also played along with
Sketch 124
over at the Scrappiest .