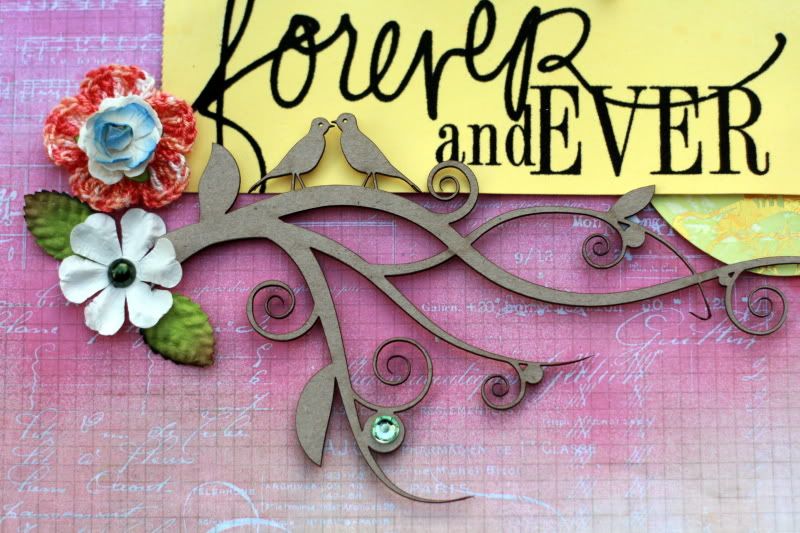 Done in by an irrestible promo at one of our LSS',
Firefly, Inchworm, Grape Ape, and Polka Dot Pink.;)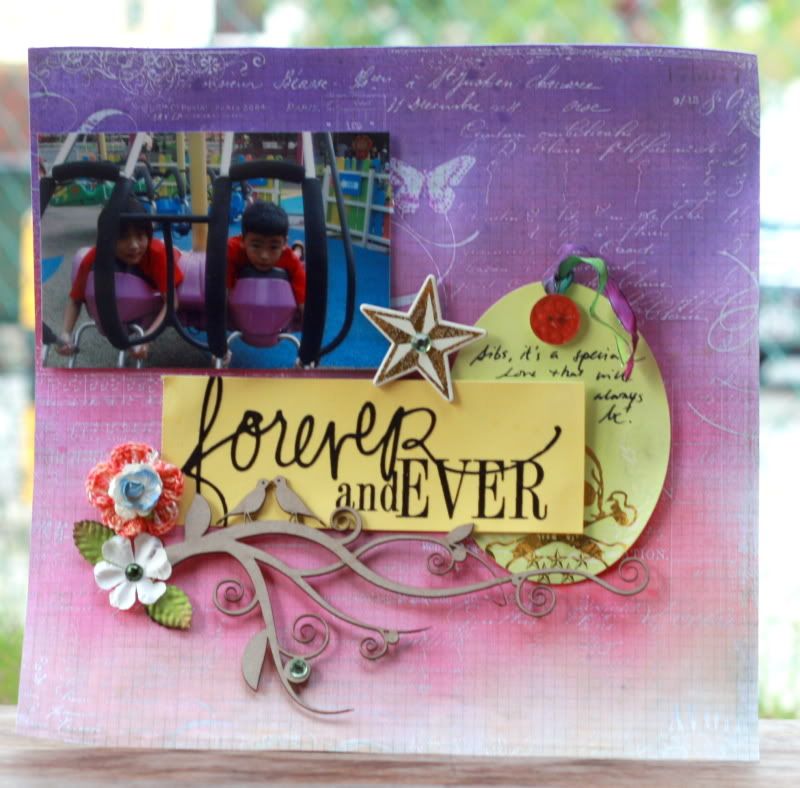 It does feel like I haven't done any kind of major misting for the longest time -
and so I turned to
Gaelle Fauglas
for some major inspiration !
I used the new Chalkboard Mists I brought home on the background Pink Paislee pp
with some older Apricot Nectar Chalkboard Mist right at the bottom of the layout.
Since I had this extra printed out photo I decided not to waste it and simply scrap it again here .;)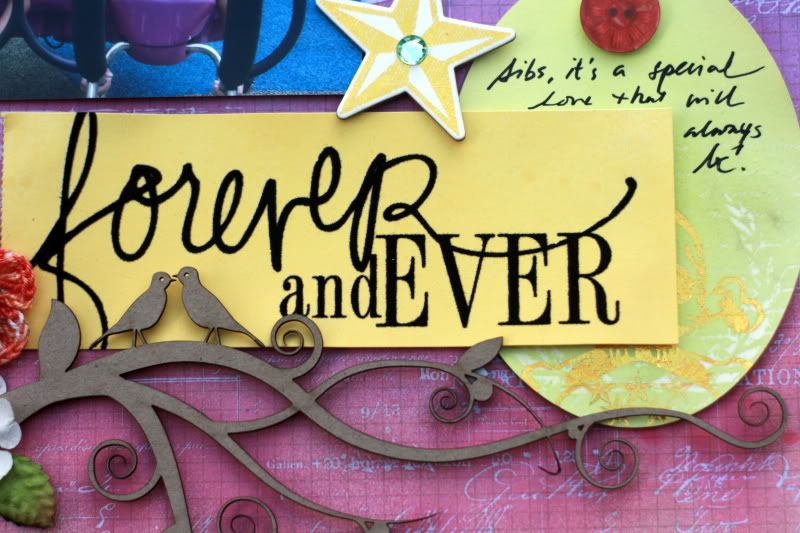 Was also inspired to de-hoard some of my TA embellishments -
like the chipboard foil star piece, foil tag and Heidi Swapp's Title Set - Simple Sayings .

The chipboard bird branch is Dusty Attic's.