Sometimes when I have extra printed pics that I've scrapped before
I like to take inspiration from some of my absolute fave scrappers & try something
different from what I normally do.
I just love how Keisha is able to come up with countless ways to use tags, banners ,paper ribbon strips
and each time her layout design looks as fresh as ever . Just wow in my books ! ;)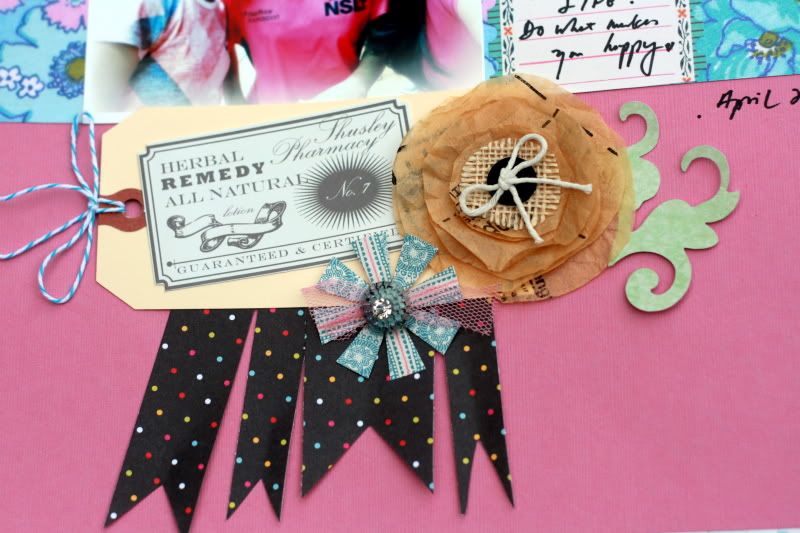 The vintage sewing pattern paper flower here is by Chelley Bean Designs.
& I've used a Slice Die cut from the Grandma's Attic design card with it.
I've used a mix of supplies from Sassafras Lass , KI Memories and Pink Paislee on this layout.
What a fun mix ! Just love it that I've used up some older stash too.
I must say Sass pps are quite timeless . If I never buy anymore new paper henceforth, ( hear ! hear ?)
I'd like to think I can get by with my not little Sass stash ! hey ! hey !
Speaking of new releases ahead , I am not holding my breath too much in great expectations
based on some of the lines that have been early released so far.
Seems like scrappers all over are to an extent tired/bored of overdone themes, patterns , product types.
Nevertheless, I'm sure some brands will delight, surprise & surpass themselves .