Hey blogging friends, wow , it sure feels good to be back and blogging away again .
& where have I been you might ask ?
No where at all ,actually .
Just been zonked out with a sensitive reaction to a strong antihistimine I took on Monday night -
the effect ( drowsiness, being zomby like ) didn't wear out until yesterday afternoon .
& I was finally able to sit at my scrappy table and happily create again !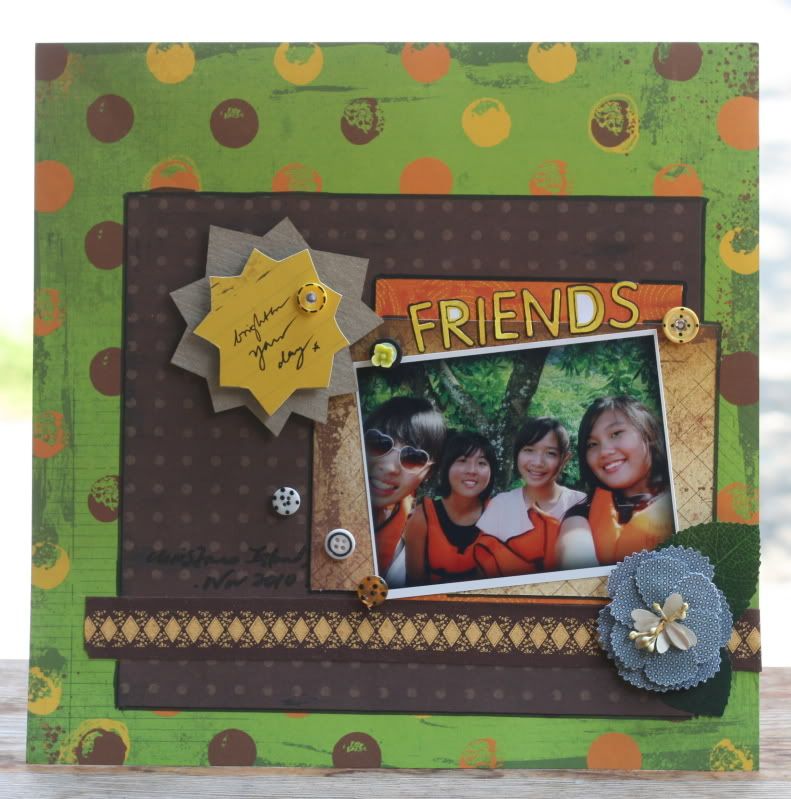 So 24 hours away from getting some of the latest Prima CHA Winter 2011 releases into my hands,
I decided to dig deep into my stash and use up some good ole Rose Moka papers for this
Magistical Memories layout.
I have hoarded their Sassy Sunflowers chipboard since 2008 , just waiting to use
on the right layout. & I'm glad I did ! lol .
Other supplies I used :
7 Gypsies fabric tape, WP Spring Market florette,
Such Sweet Tierney Buttons, Prima bling and Arco Iris Flower.
Layout design inspired by The Scrappiest
Sketch 106
.