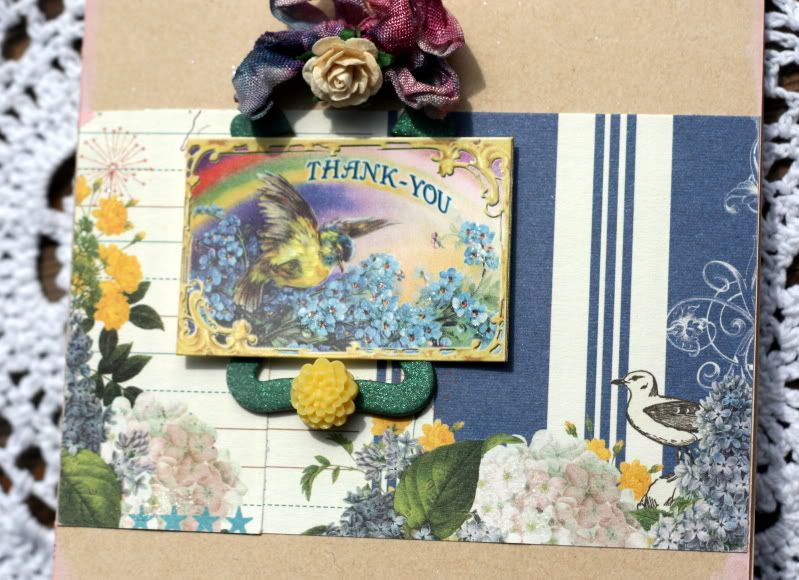 The following two cards uses the Webster's Pages petite papers from the Yatch Club line.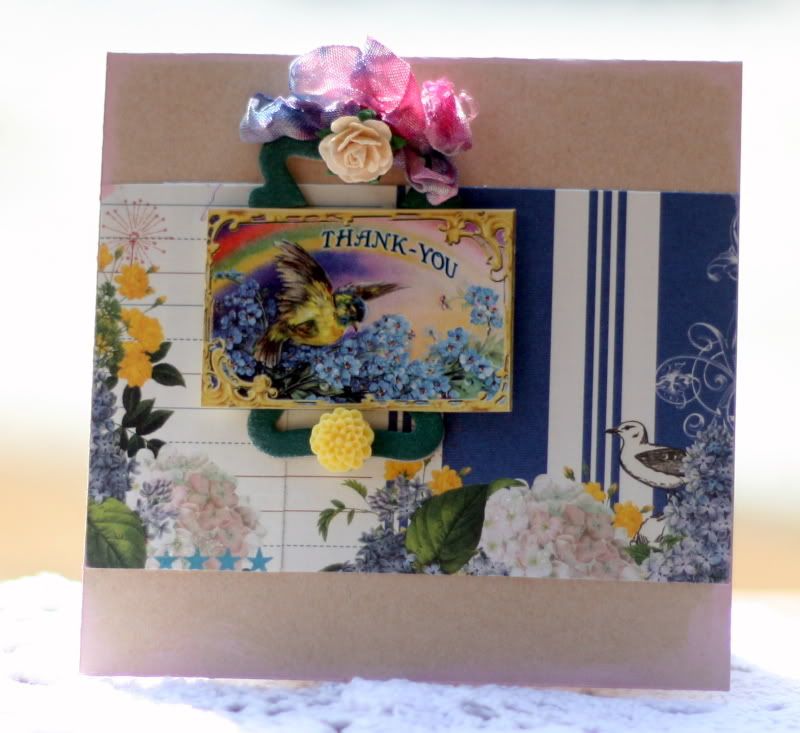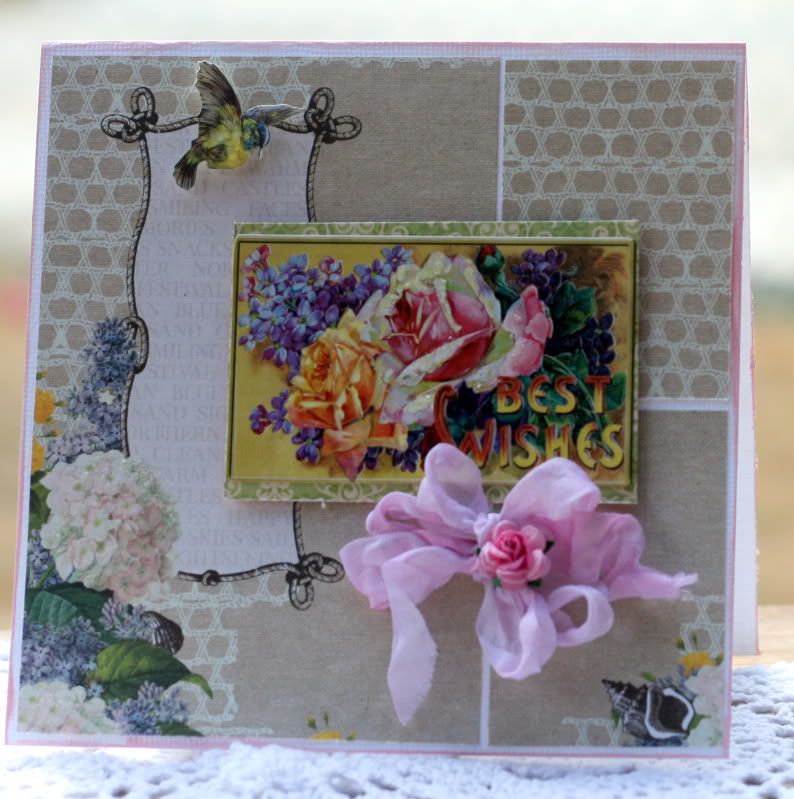 Having these Crafty Little Secrets sentiments on hand
sure made light work of making these cards.
And a little crinkled seam binding & a rosette or two always finishes things off nicely .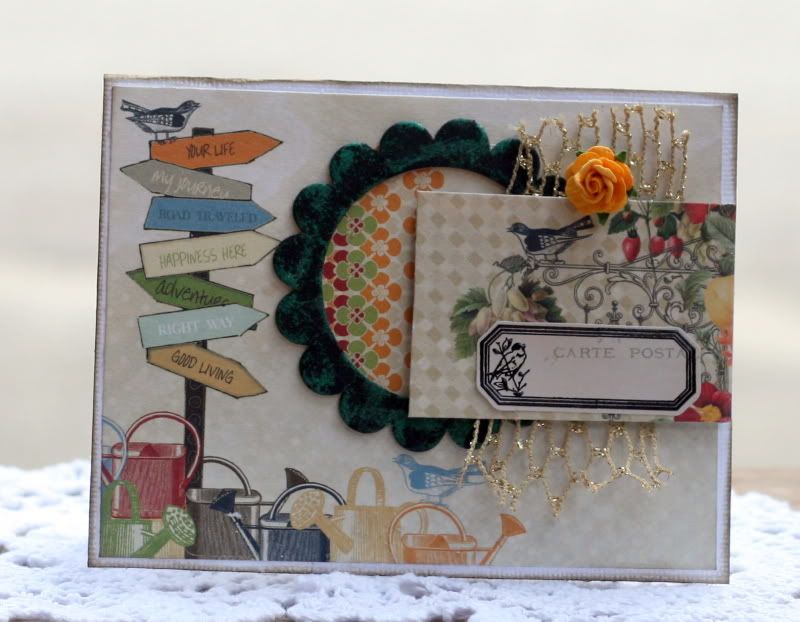 This card uses the WP Spring Market petite papers.
I'll put in the sentiment when I'm ready to use this card. ;)