Inspired today to use up some new Prima products on hand -
the new Carnation vine , vintage trinket- bird , crystal & pearl swirl, canvas alphas, 6x6 mask
together with Webster's Pages' Spring Market pps.
Had lots of fun water distressing the paper edges &
Loved the result of masking with Walnut Distress ink here .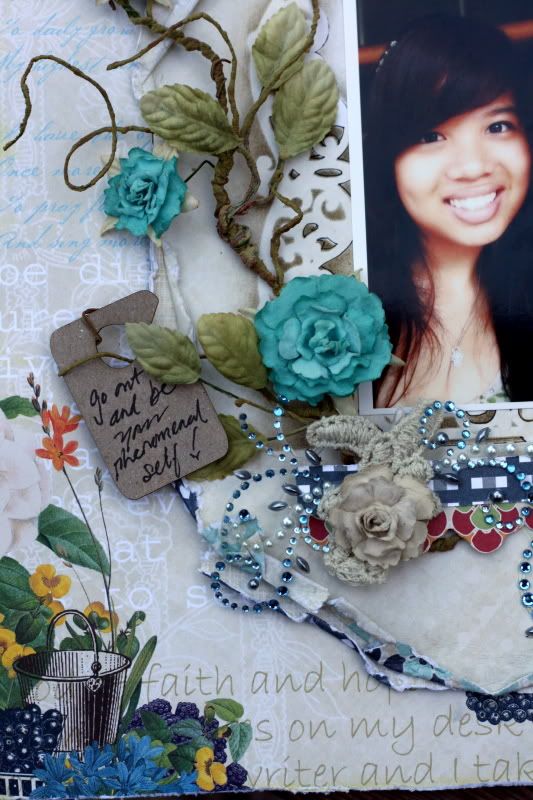 And for something different to journal on ,
I used a Magistical Memories' Hang Tag ( designed by Amy Teets ) .
Very easy to LOVE these new Prima crystal & pearl swirls ! ;)