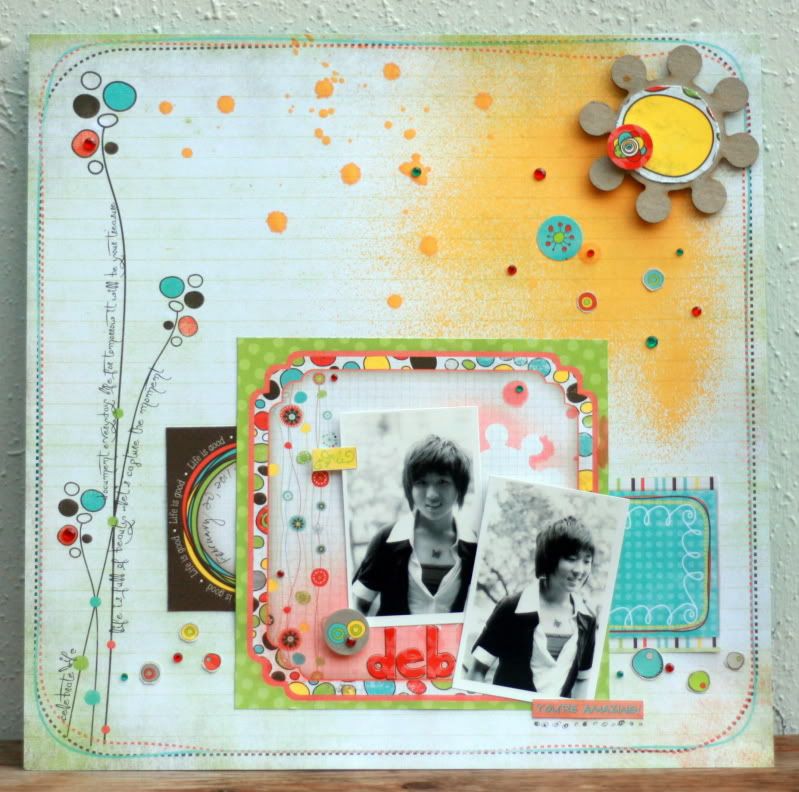 used as a retro sun .
This is one of my older chipboard pieces in the stash put finally to happy use today.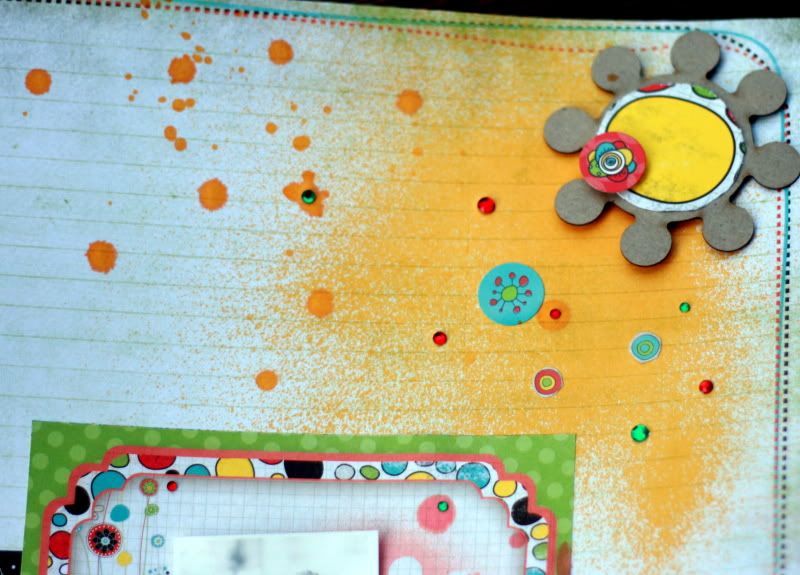 I thought it would be great with this new Bo Bunny Ad Lib paper line -
lots of Mod Retro patterns yet with a youthful vibe .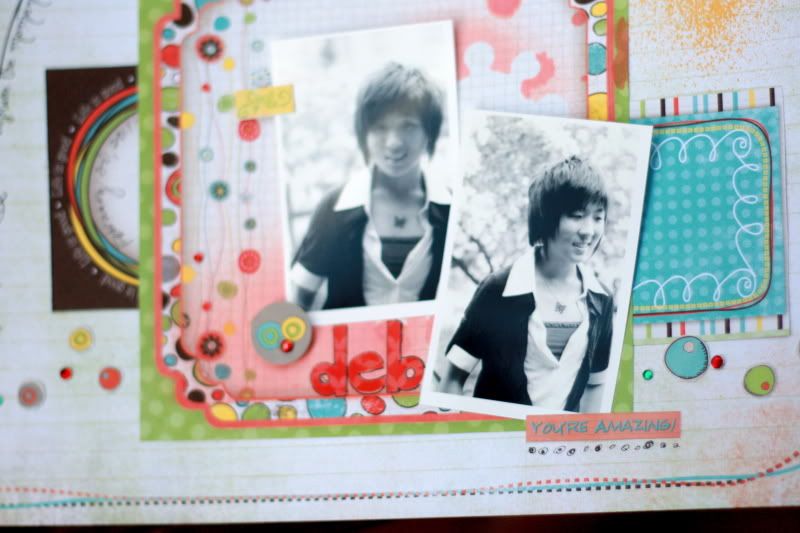 I used the smallest Bubble Loop shape as a mask here behind the photos
& misted it in with new Chalkboard Glimmer Mist in Alaskan Salmon .
The yellow mist here is by Maya Road.