Time for another KCK Challenge this March -
they want to see your Basic Grey projects using products from these collections :
Hopscotch, Curio, Marjolaine, Wanderer, Pyrus.
As Always , the generous prizes are :
Top Prize - S$80 BG product voucher
2nd Prize - S$50 BG product voucher
3rd Prize - S$30 BG product voucher
Challenge entries open to Singapore & M'sian Scrappers.
------------------------------
I'm back as a Challenge Designer using BG Hopscotch.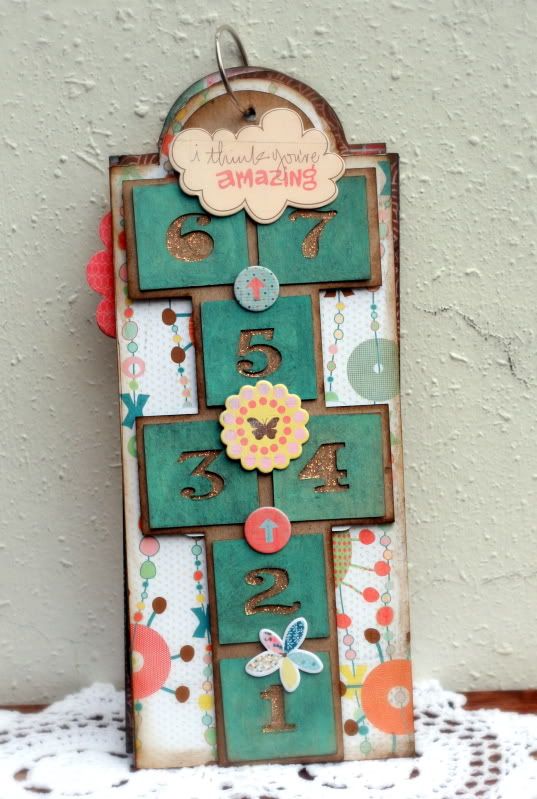 I
have waited for the right papers to come along to create an album with Magistical Memories' Hopscotch Book.
The BG Hopscotch is such a fun and versatile range and helped me quickly create
a friendship album for one of DD's school friends.
It has the perfect colours and patterns for these pics of teenage girls
having fun and games outdoors without being too girly girl.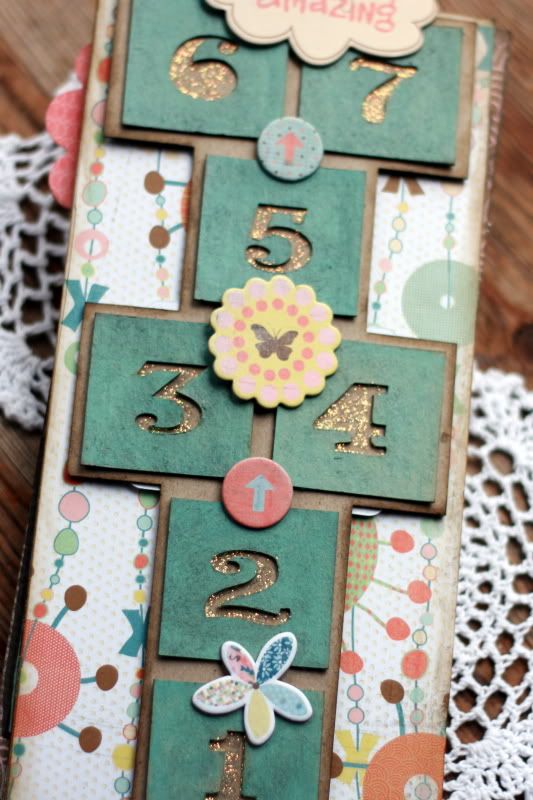 For the album cover, I simply painted a couple of layers of Chalkboard Mist in Chocolate Mint.
The negative numbers were highlighted with a little Diamond Stickles.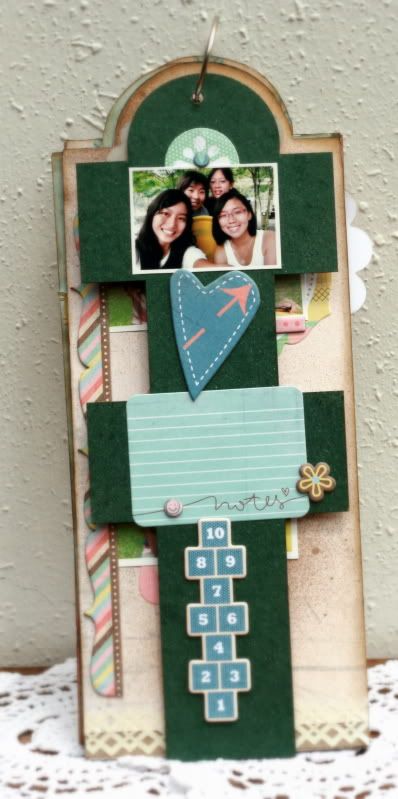 On the inside cover here, I spritzed Maya Road's Antique Patina
and then added coordinating journal die cut & chipboard shapes .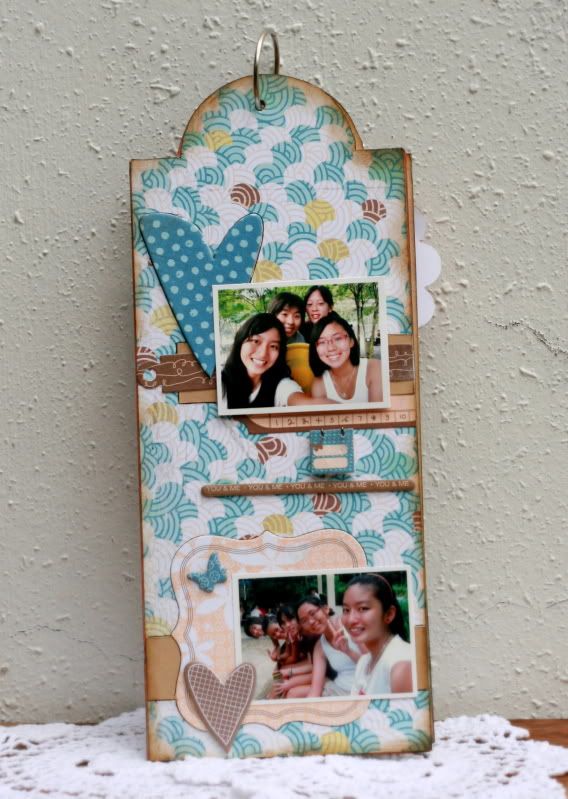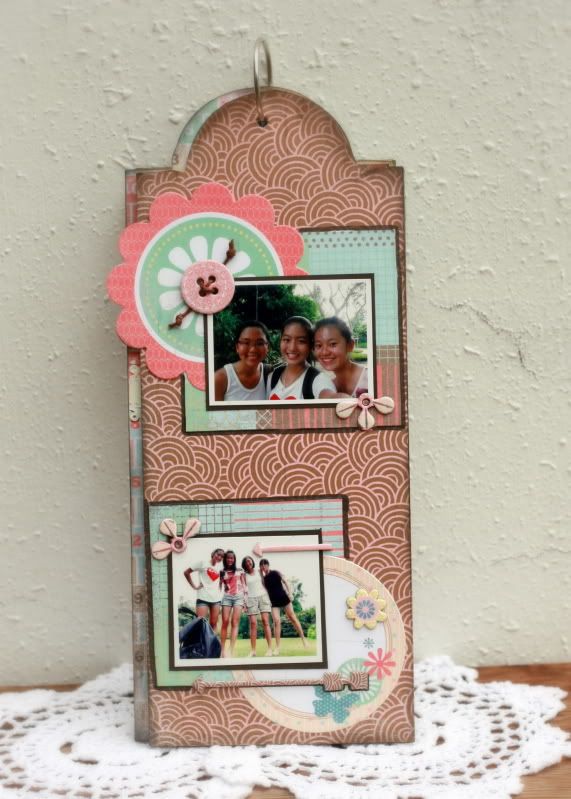 The rest of the chipboard pages of the album I simply covered with patterned paper.
I layered the BG die cuts and chip stickers around the photos
for a quick and simple finish to the album.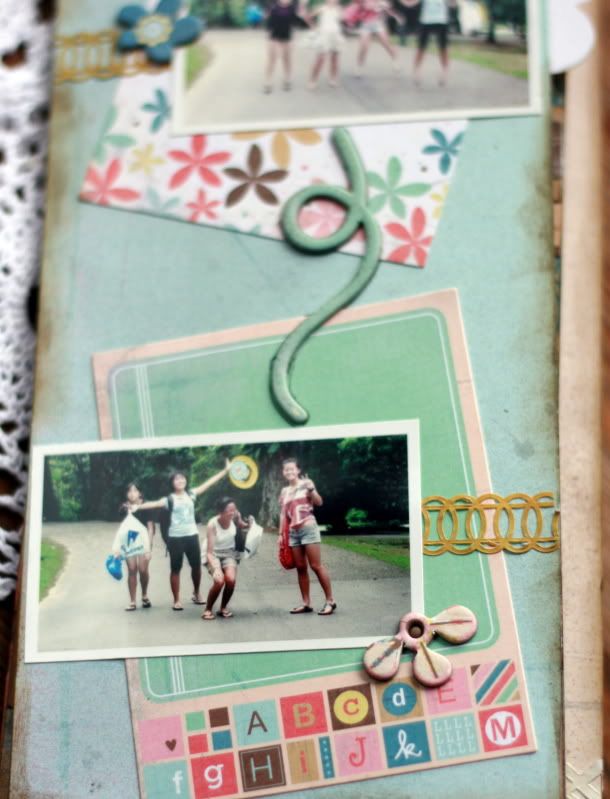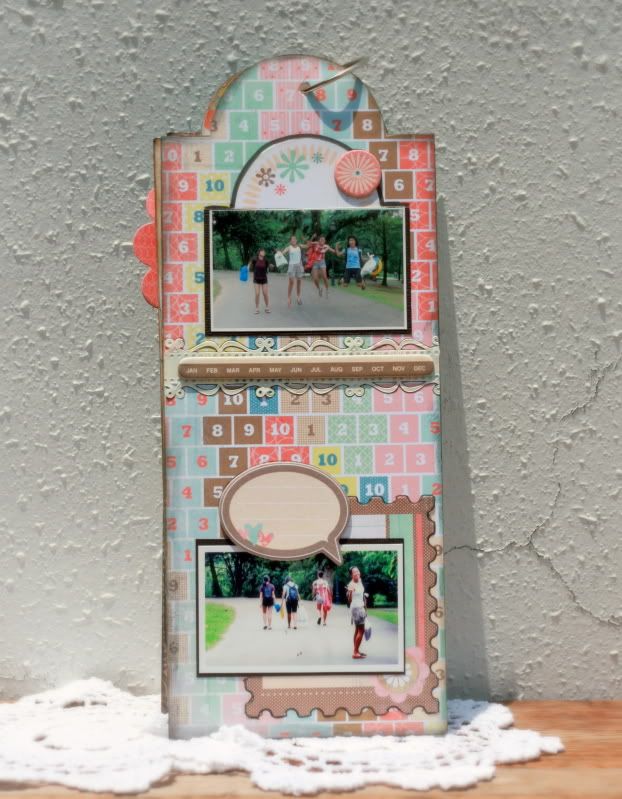 Do check out the other 4 designers' inspiration projects