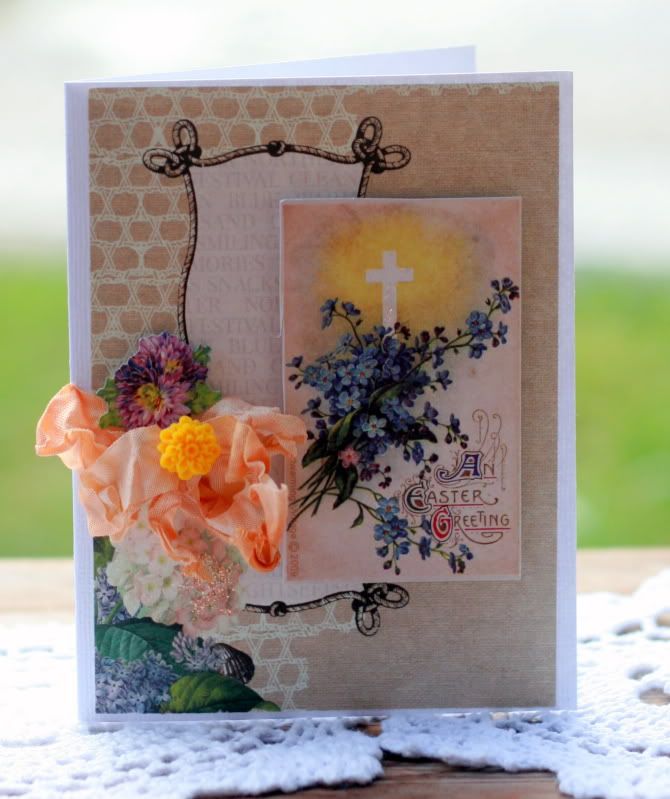 I have made many a card type but never Easter Greetings !
Always a first time for everything !
New Crafty Secrets' Creative Scraps with Webster's Pages Yatch Club petite papers.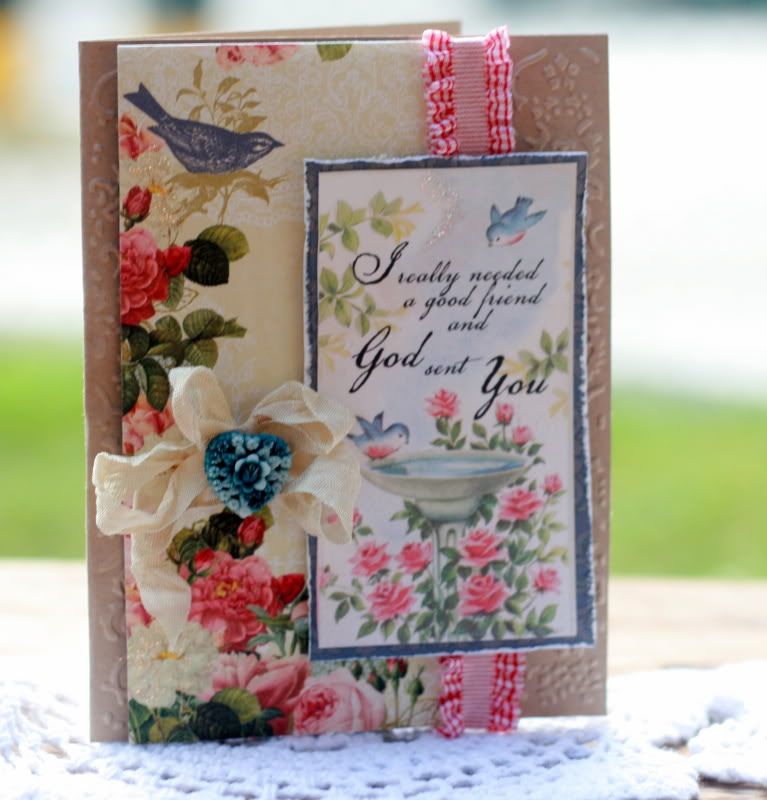 Hard to go wrong with Crafty Secrets & Webster's Pages petite papers I reckoned here. ;)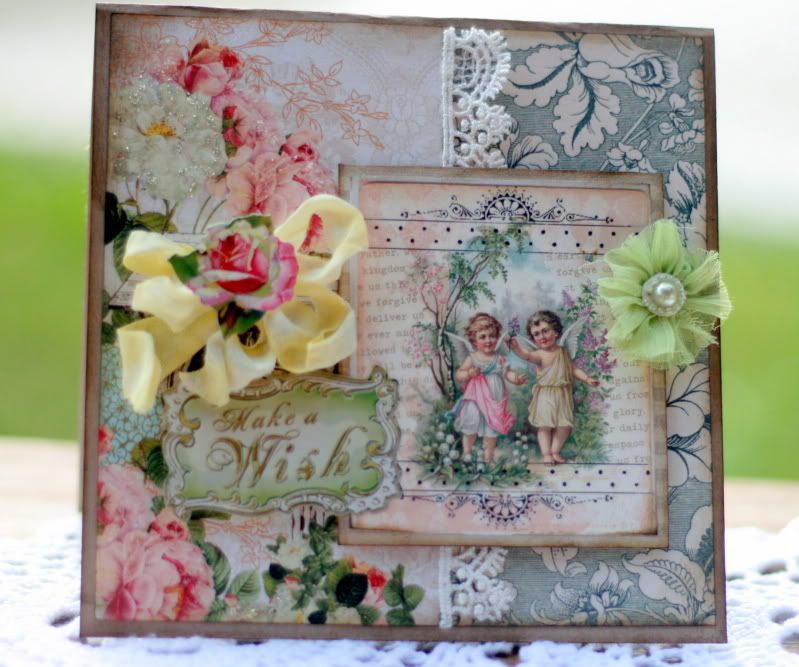 New Prima fabric petite blossom & Country Estate pps ,
sentiment & images - Crafty Secrets.