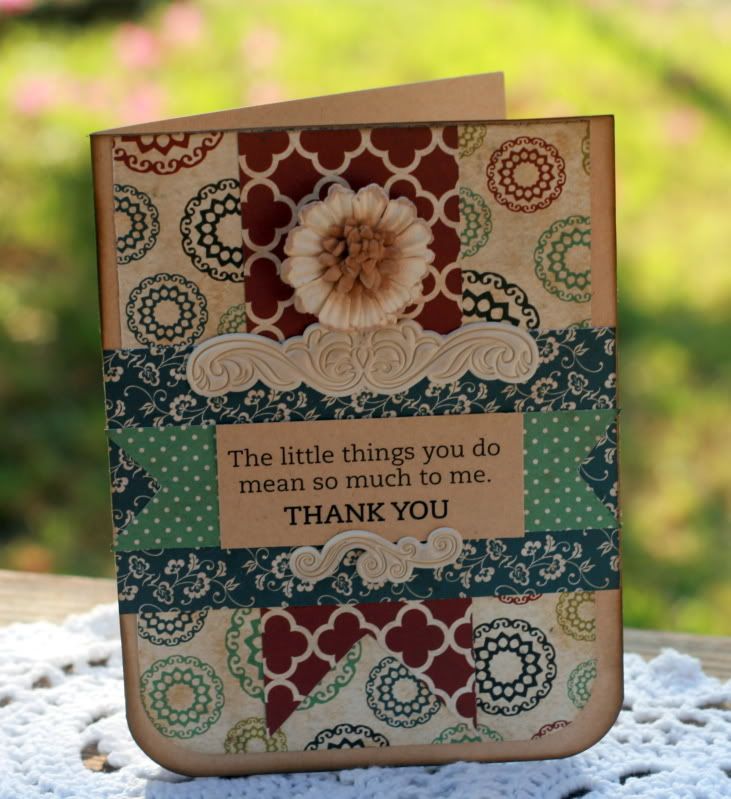 I thought the new Echo Park Times and Seasons 6x6 paper pad
would be a great starting point to make a batch of Thank You cards.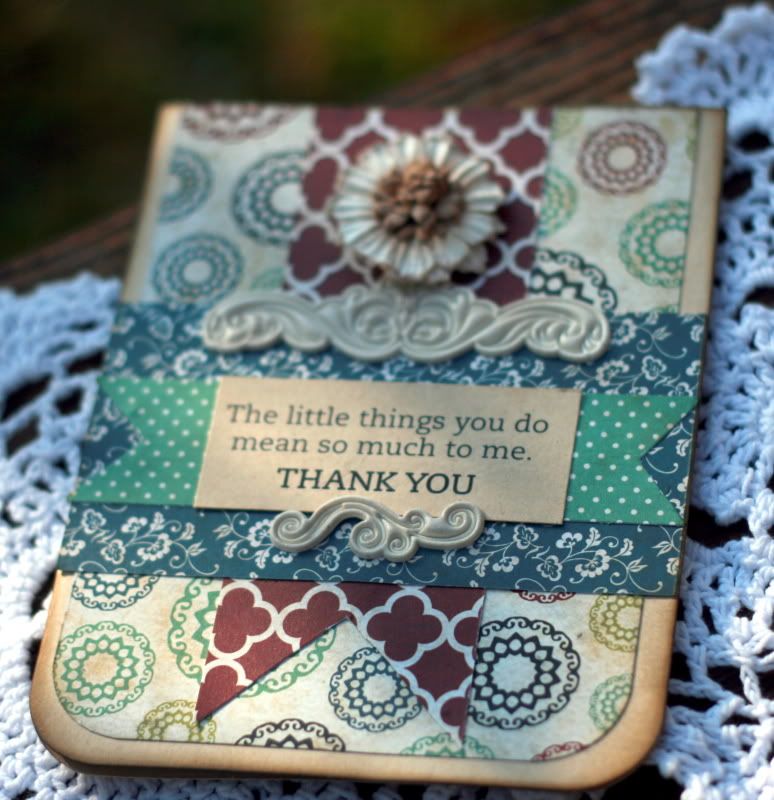 Most of the sentiments here are Kaisercraft's Rub ons.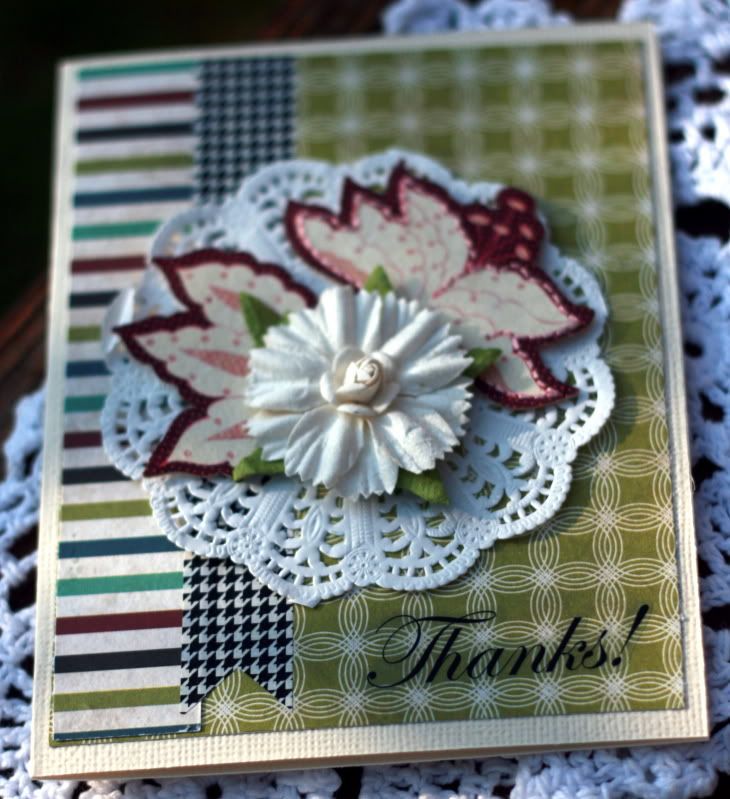 Managed to use some older Prima and Pink Paislee embellies
where I could. ;)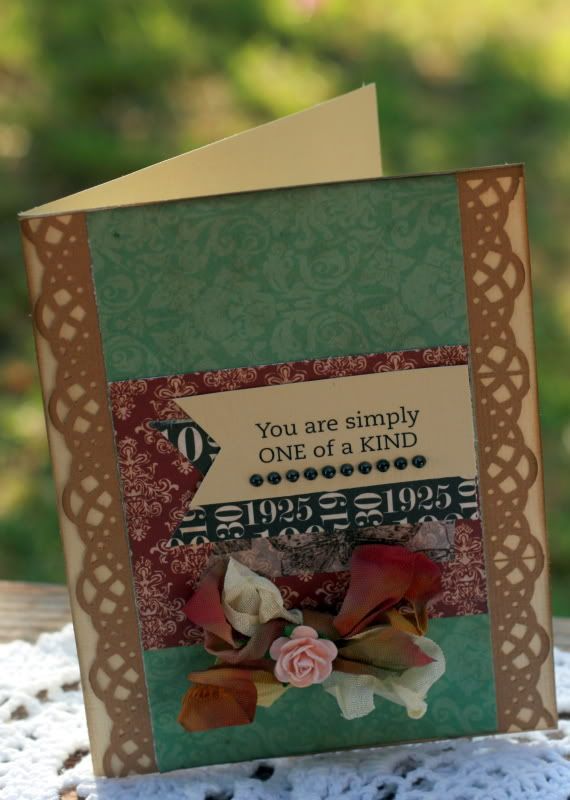 I still have so much colored crinkled seam binding on hand
I don't have to make up new colors no more .