I have almost forgotten that I have the CP Random collection pack
but when my Chelley Bean Designs dyed paper doilies arrived, I knew
vaguely that they could work with that collection.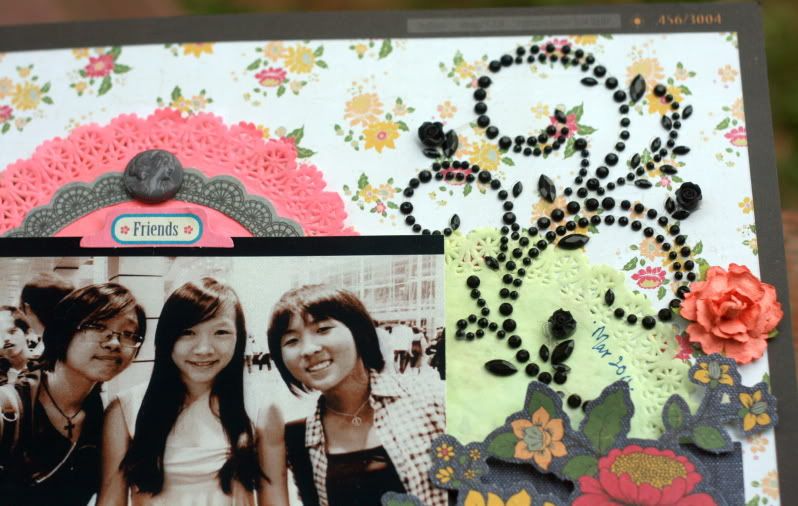 This also was a great opportunity to use some of my latest Prima buys - love their Vintage Buttons - so many wonderful designs in one pack !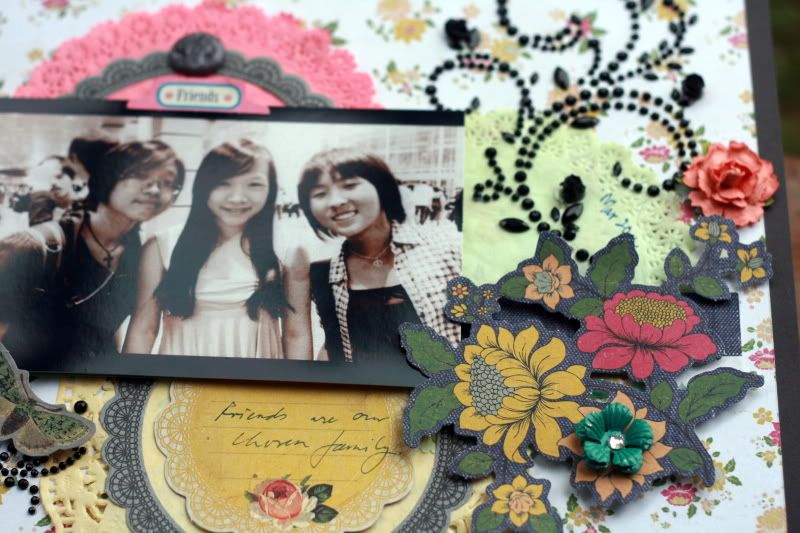 Also brought out some Primas that I bought earlier in the year - I have tried to stop buying their florals as far as I can help it - trying up to just use my existing Prima stash .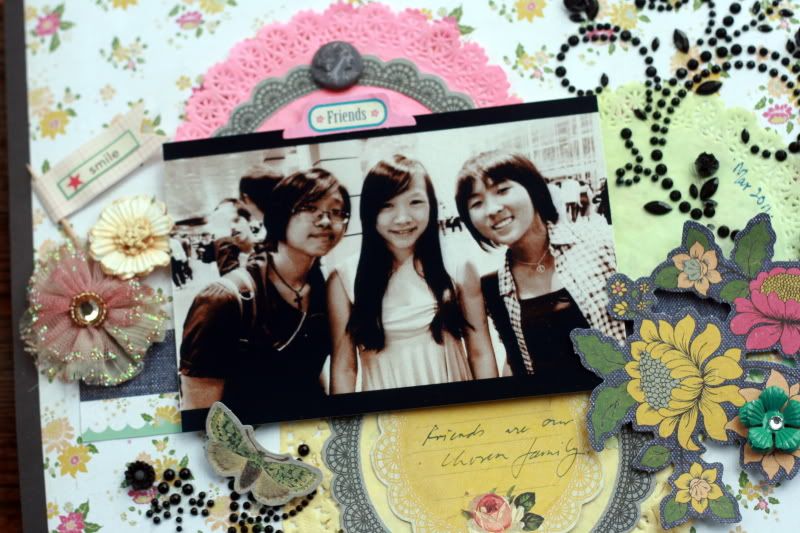 Still love these older black Prima crystal swirls .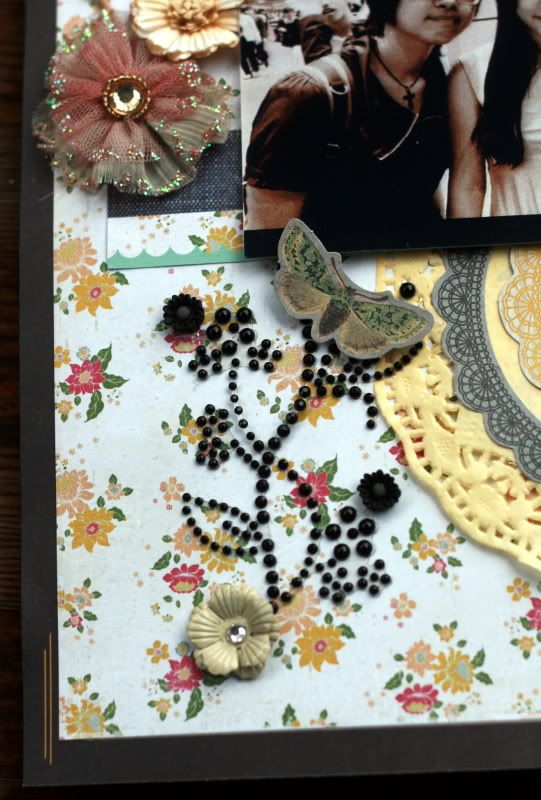 Nice to do a pretty , feminine layout for a change . ;)