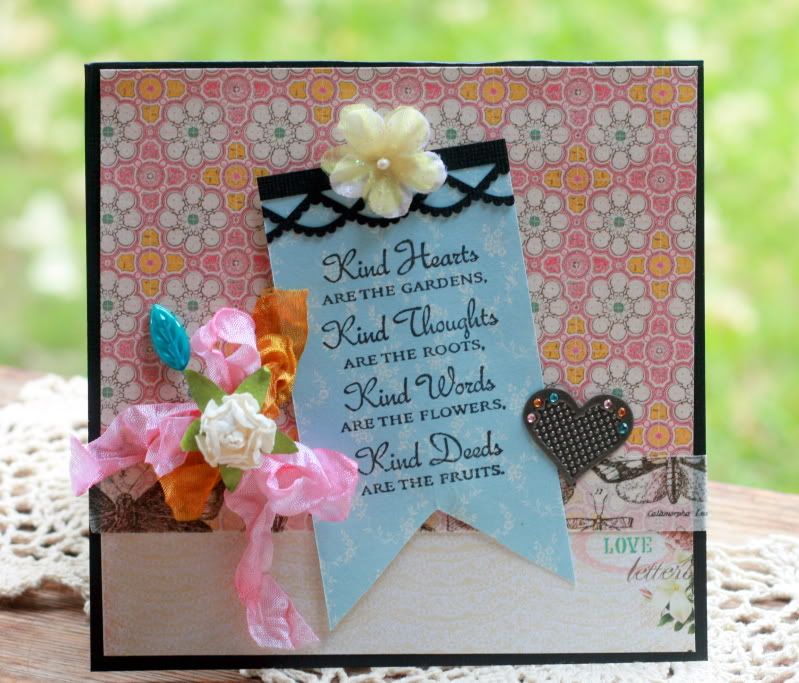 Admittedly, I was not going to add to my Webster's Pages stash this season .
Alas , consumer promos get the better of me yet again ! ;)
& Since the Summer releases seem to get here faster than ever , it really is soo hard
not to bring home some . ;)
I did only bring back the 6x6 paper pack & 12x12 papers ( even so not complete )
So embellishments here are all old stash - Making Memories, Primas ,
My own handcolored seam binding ribbons, Maya Road pin, Tim Holtz tissue tape ( LOVE!)
Stamped verse from Our Daily Bread Designs.
The stamped sentiment here is by Lawn Fawn . ;)
Really love how easy it was to put these cards together . I guess I am getting the hang of using these WP petite papers.
WP cards are amongst the first to be used up
when folks look for cards from me;)
& the recipients are always delighted with any WP card
so it's a safe bet still to have in the stash .;)
Really work so well with any of my Our Daily Bread Designs stamps too.