It's Sept 11 :
I just want to say that even here in Singapore,
we remember 9/11 . Our hearts and prayers are with America
and all our American friends. Praying for worldwide safety and appreciating the
resilience of America in moving forward with hope and confidence.
--------------------------------------------------------
Today , I want to share a quick treat box/bag project which can be mass produced in quick time .
I have decorated both sides of my box to show the scale of some of Cottage Cutz' Halloween dies
on this type of box .
My assembled Accucut box size is about 6x4" .
You may prefer to use inexpensive , store bought ready made bag/boxes .
For this side of the box , I have used the 4x6 Haunted House Border die
and I diecut the design using self adhesive cardstock to spend less time applying adhesive.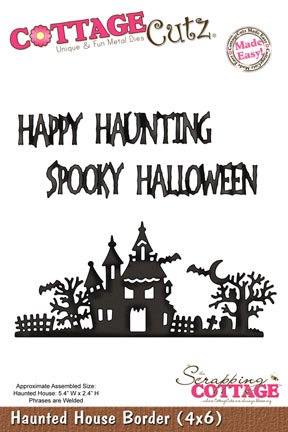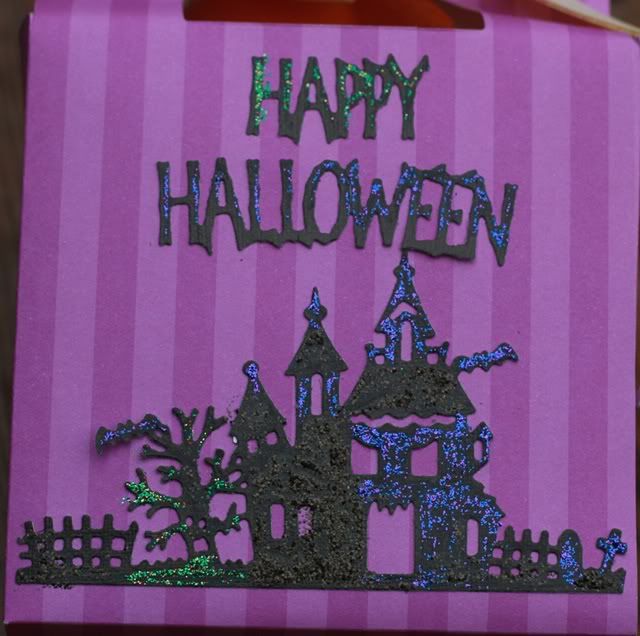 I went to town with some stickles here - Black Distressed Stickles - for the rough texture , Blue and Green stickles too for added sparkle and color.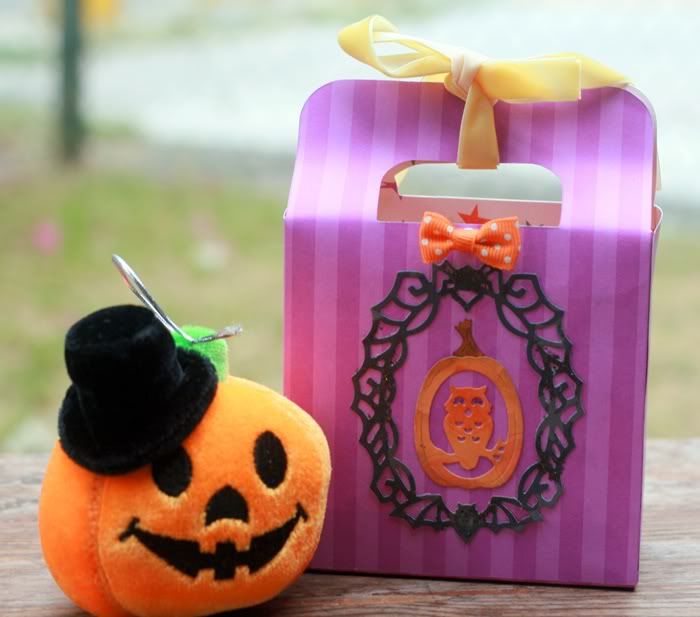 For the other side of my box , I used the Spooky Frame with Owl .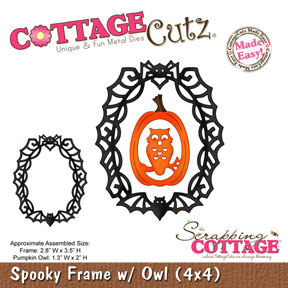 I love using patterned paper to die cut in the colors that I prefer for the project .
Then to add depth I simply ink in the colors I want - in this case I used Walnut Stain distress ink . A little Black distressed stickles and I'm done .
All the patterned papers used here
are from the latest Trick or Treat collection from My Little Shoebox.