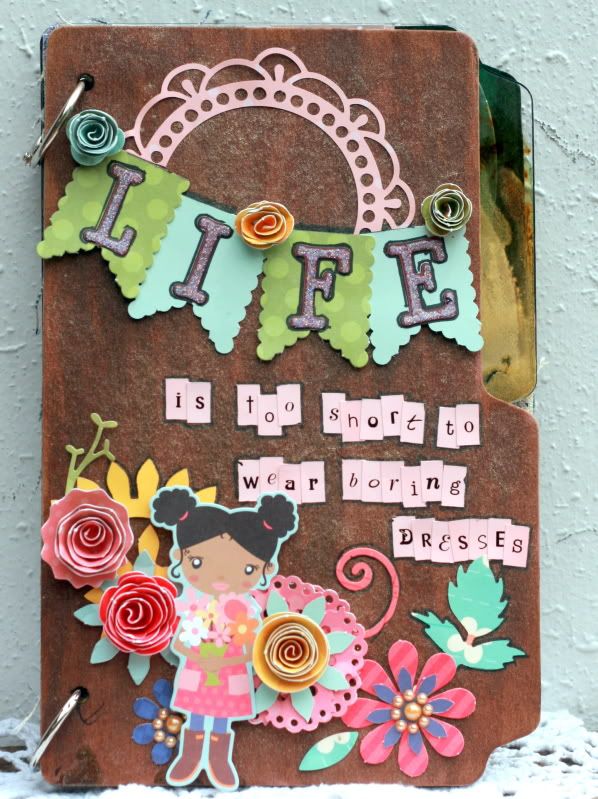 Punky Sprouts is the September Product Sponsor over at My Little Shoebox.
It was so much fun to create with this mixed media type album .
I have created here a birthday gift mini filled with quotes of beauty for a glam gal .
For the cover : I used distress stain to quickly cover the chipboard cover - in a streaky manner and decided to try misting over it to see how that would turn out .
This dried very quickly and I went on to use die cuts to embellish .;)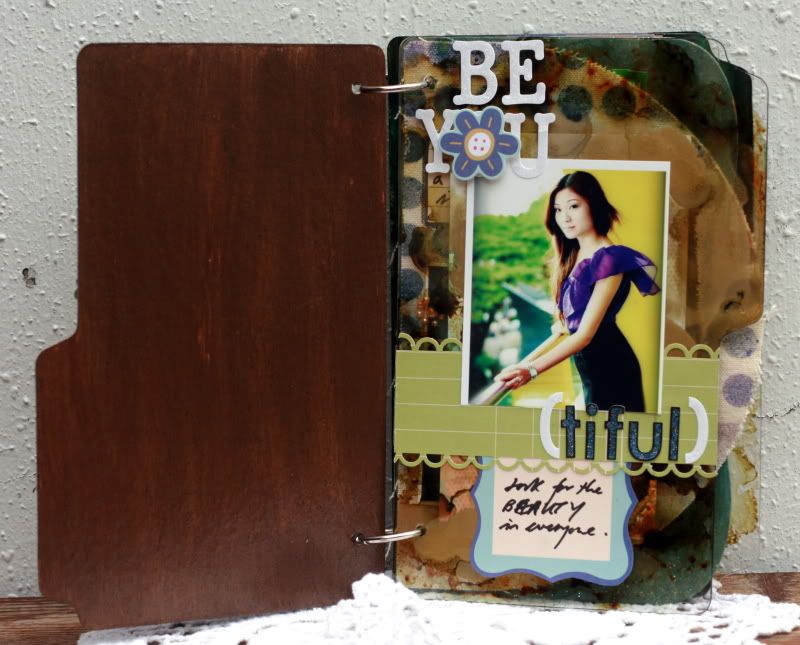 Inside cover : Again , using distress stain I quickly covered the chipboard page and without much mess and when dry I went over it with Glimmer Glaze in Expresso.
BeYou(tiful) page : I discovered the easiest way to make brackets when you have none on your alpha sheet - just take an "O" and cut it in half ! ;)
I had a lot of fun with alcohol inks in neutral colors and gold mixative to quickly create a dramatic background here.
Page 3 : I whipped out my handy dandy 6x6 circle template and misted in 3 colors
to quickly create a background that is easy to use.
Some journaling tags cut up into ribbon strips is an easy way to work in some paper here.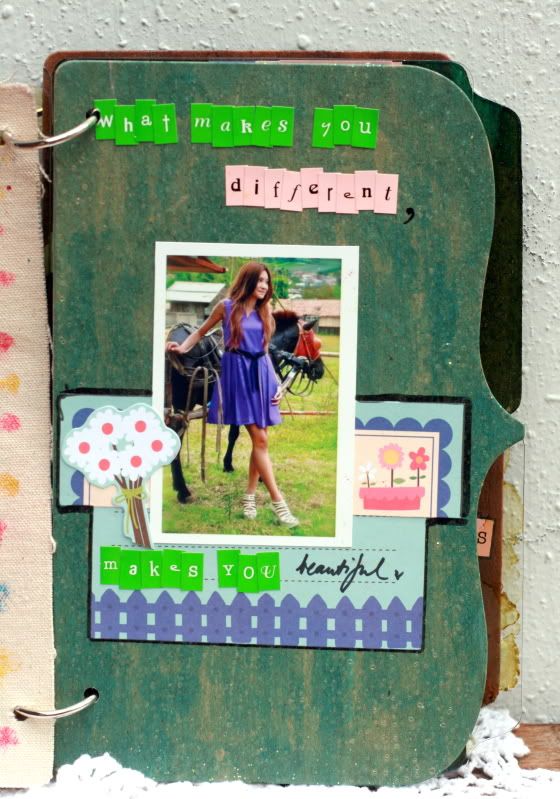 So glad to have this mini to try out distress stains in a major way - again distress stain in broken china before painting on glimmer glaze is a very quick and NOT such a messy way to play .
I have also learnt that using diecuts and journalling tags on minis is a very quick way to
embellish a page.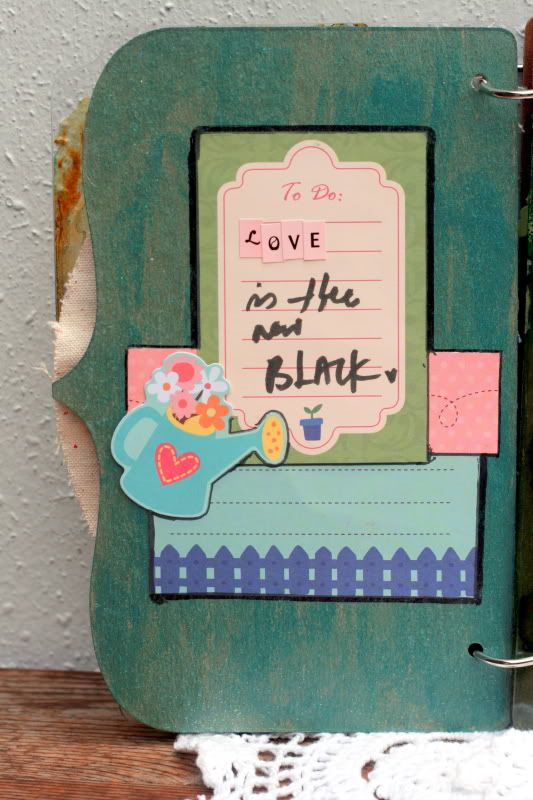 The quotes used throughout this mini I found on the Pure Nourishment page on Facebook . ;)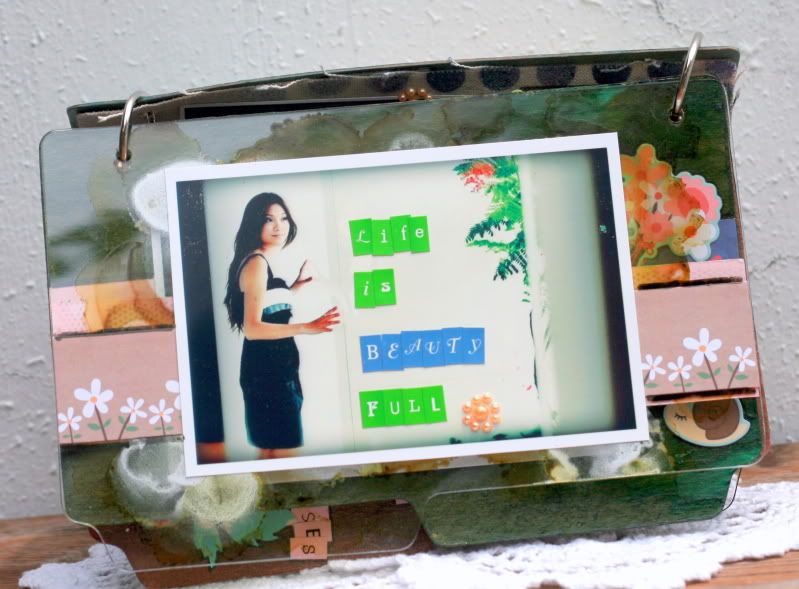 I used a consistent page design throughout and that made quick work of putting the pages together - I just have to decide on the base colors that would work with the individual photos.
I didnt know what it means for glamor to meet whimsy - & didnt know how it would turn out
but I sure had a lot of fun with the mixed media part of it .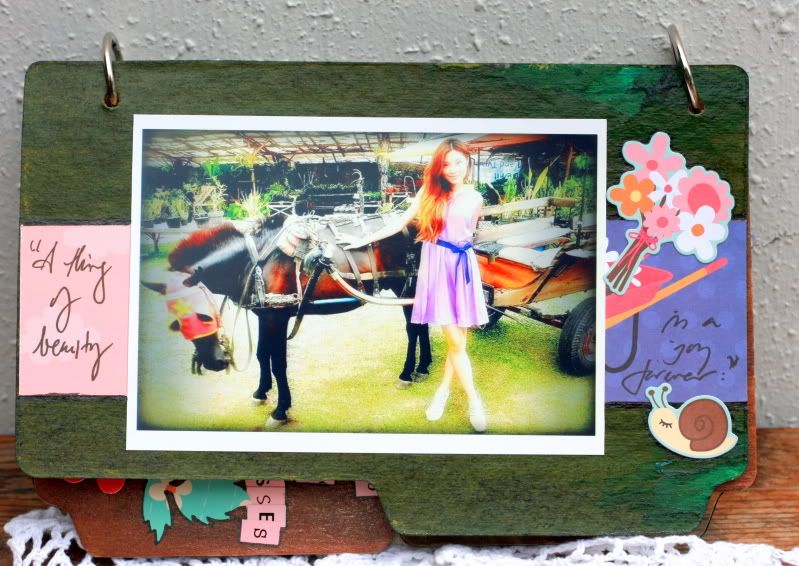 I just loved it that the colors of this Pretty Little Things line went so well with these pics .
Check out more DT Punky Sprout projects on the