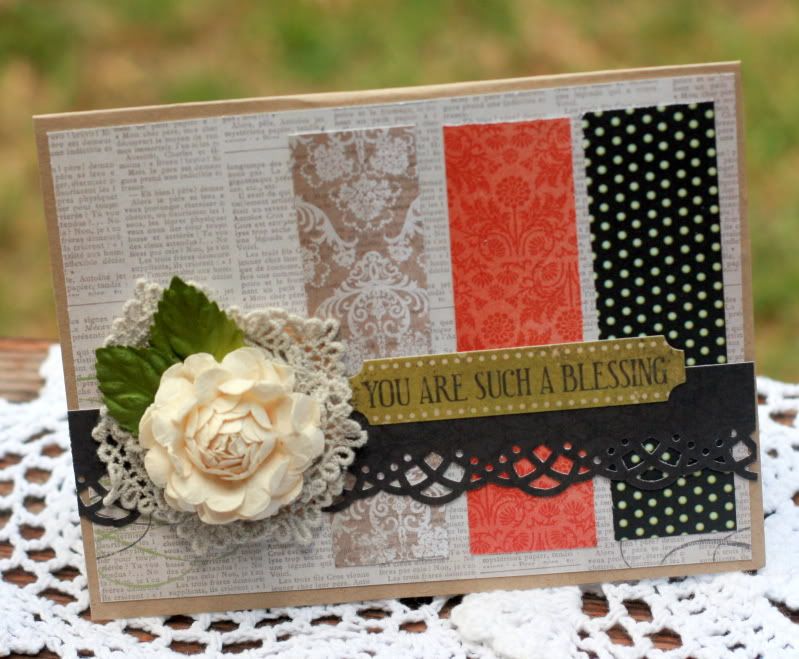 I would never have thought to buy the latest MME Lost & Found 2 Rosy collection 6x6 paper pad ( if not for consumer promos ...)
and when I cut into it - I surprised myself & quickly made 4 cards at one go .
Which is to say , this paper range practically scraps itself ! woohoo !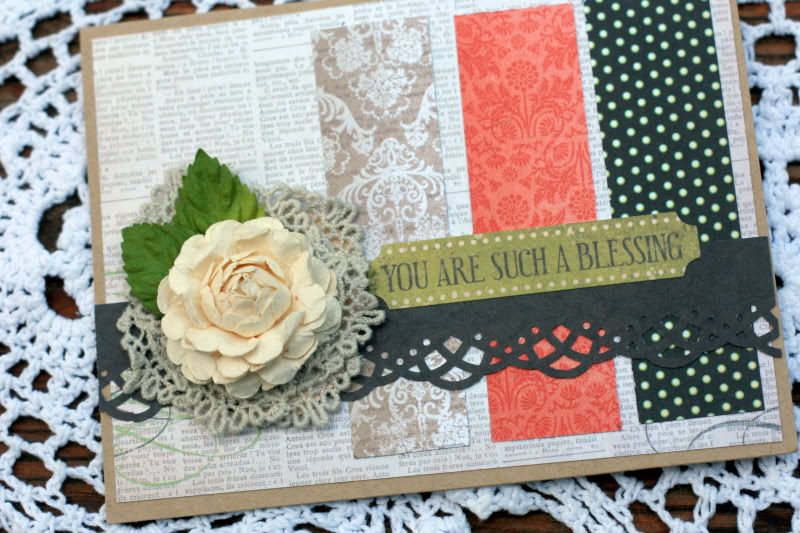 Made this one for the Sept card sketch challenge over at MME's blog.
The cardstock sentiment is from the Stella Rose line
and I made a lace collar for my paper bloom . ;)
This was actually the 4th card I made in that afternoon and utilizes a lot of scrap pieces
which I cut into paper ribbon strips . Too pleased that nothing was wasted.
I used the new EK Success Dahlia flower border punch to make my rolled flower here .
Pardon the imperfection here - it was just my first go ! ;)
I'll show the other cards next time.