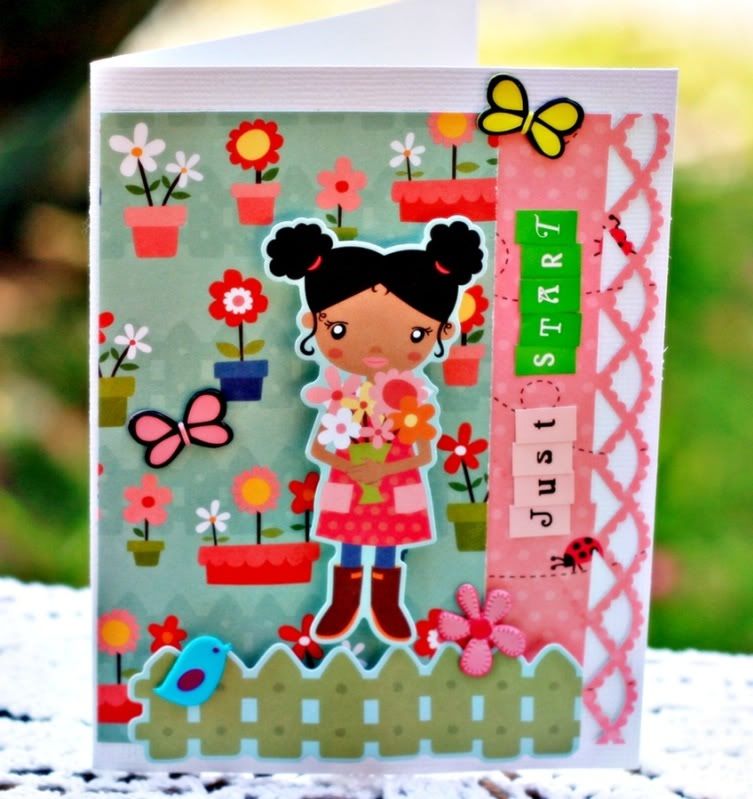 Just start - whatever you have in mind, blogging friends !
Whether it is spending less on stash , reducing the stash , playing with stash ...
losing weight , becoming more healthy , be better "whoever" in any area of our lives...
Just start ... again .... today ! lol
You get the idea .;)
Card supplies :
My Little Shoebox Pretty Little Things pp & cardstock stickers, mini alphas
Eyelet Outlet Brads
MS border punch
I used the Pretty Little Things line for my Sept MLSB projects
including a Punky Sprout Mixed Media album ,
which I would be posting later in the week.
Loved how it turned out - glamor meets whimsy & mixed media !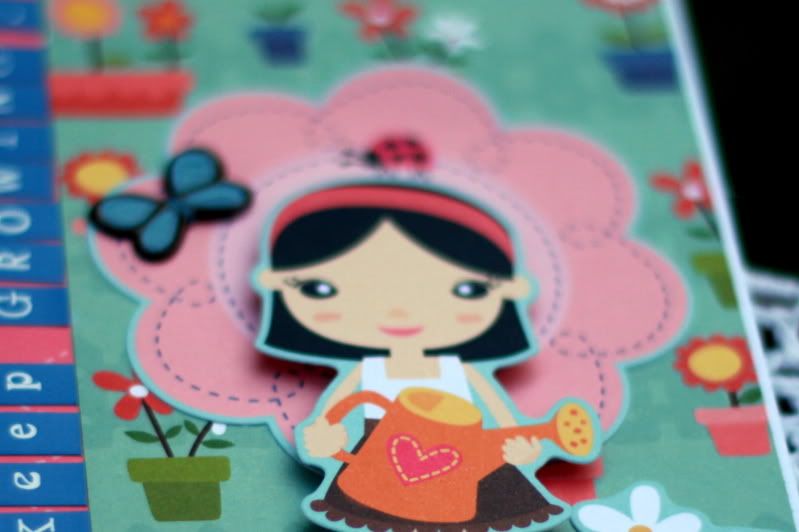 My card idea .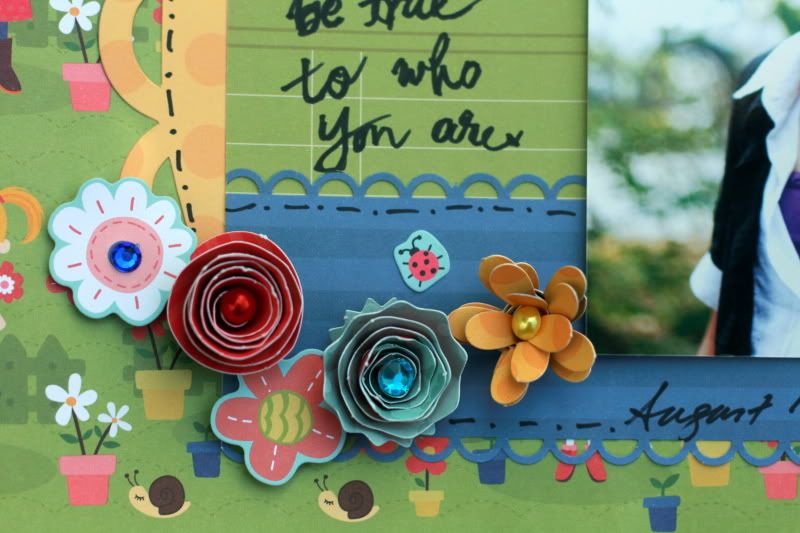 and a layout .
More later ....