Hey blogging friends , it's a beautiful Sunday morn over here
in Sunny little Singapore !
Hope you all are having an awesome , crafty weekend !
I wanted to do something different ,something I haven't attempted yet
for this first Pebbles DT intro creation.
I am very blessed to know of a generous Singapore crafter ,
Flora Tan
,
who has kindly hosted me on at least 2 diecutting maniac cropping days !
& using Flora's awesome Accucut Grandmarke machine , we simply cut away
at boxes , albums, cards etc
I brought them home and work on them as opportunity arises.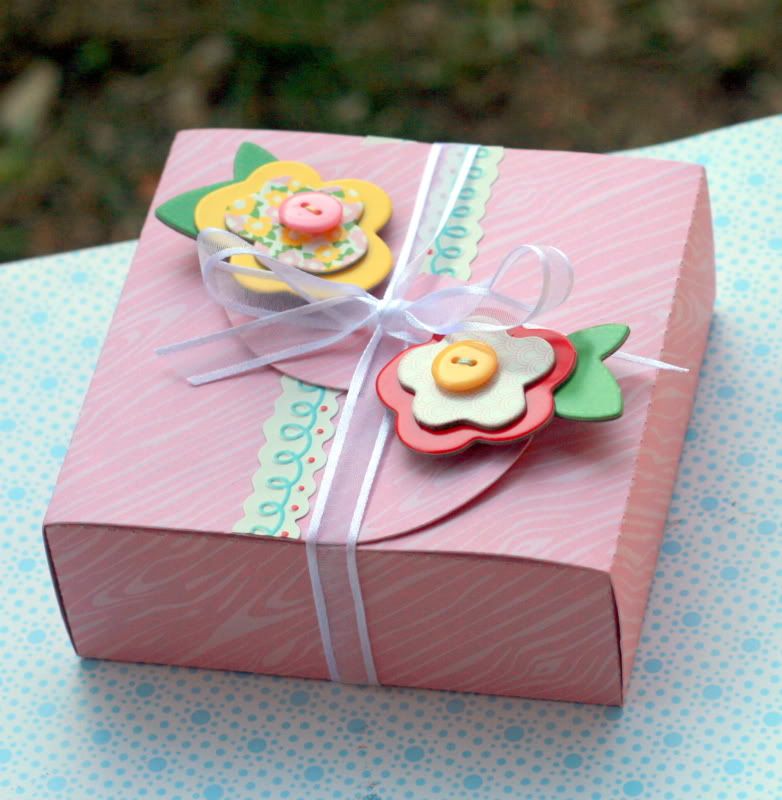 This particular box uses the latest Pebbles Fresh Goods pps and chipboard
and cardstock sticker embellies .
The ribbon is AC. ;)
It also doesnt require adhesive with its special top enclosure.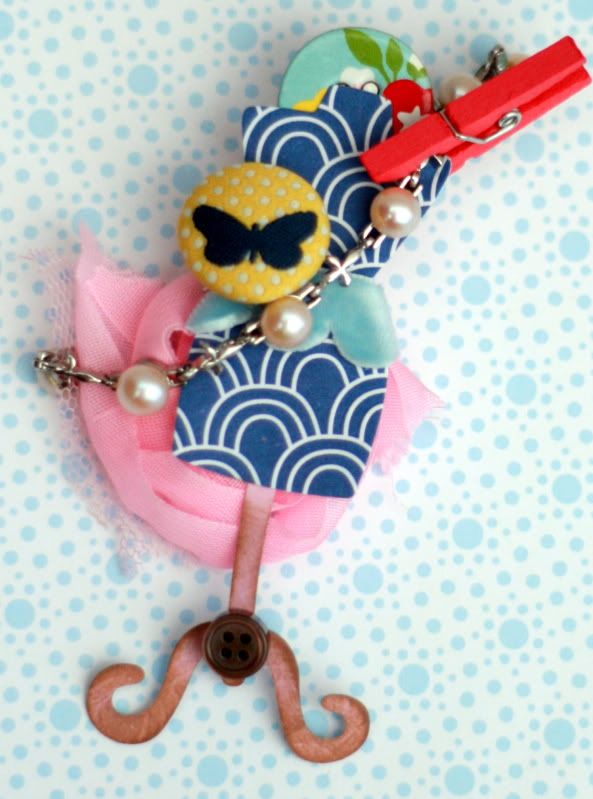 For the other gift box ,I created a shadow box scene and die cut a dressform to
hold the bracelet which is the gift.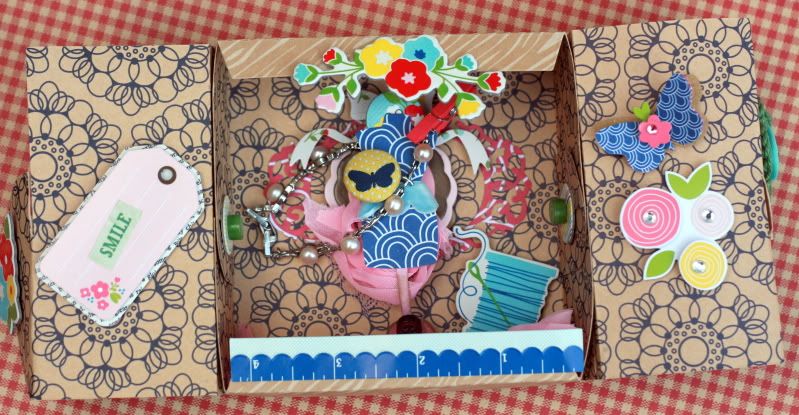 Pebbles supplies used:
Fresh Goods Front Desk (751187)
Fresh Goods Window Display (751189)
Fresh Goods Come Again (751191)
Fresh Goods Freshly Picked (751193)
Fresh Goods Embossed Borders Stickers (732077)
Fresh Goods Chipboard Flowers (747155)
Fresh Goods Chipboard Buttons (747152)
Fresh Goods Dimensional Butterflies (747154)
Fresh Goods Chips (744118)
Fresh Goods Fabric Brads ( 744277)
Welcome Christmas Sleigh Ride ( 751178)
Floral Lane Dimensional Stickers (732056)
New Addition Dimensional Chipboard Sticker ( 732061)
New Addition Mini Clothes Pin ( 747124)
Spinach Button Candy Dots (744275)